Arlene Foster paid the price for trusting Boris Johnson – her successor is unlikely to make the same mistake
Since January, Foster has been in the impossible position of trying to implement a protocol that disrupted trade from Great Britain to the province while her party came out against it, writes Andrew Grice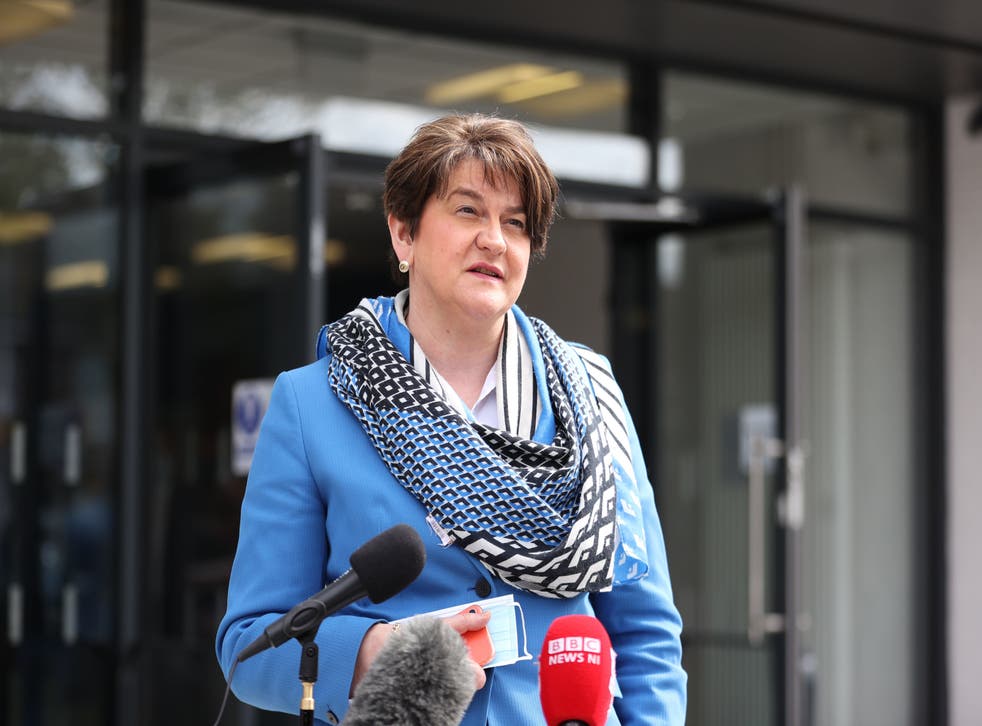 T
he resignation of Arlene Foster as leader of the Democratic Unionist Party (DUP) could have significant implications for the Irish peace process and the UK's fraught relationship with the EU.
Foster has paid the price for trusting Boris Johnson to keep his promise not to impose a trade border in the Irish Sea; her words hailing him as a champion and friend of the Union came back to haunt her. She announced her departure as first minister and DUP leader after losing the confidence of many of her party's Northern Ireland assembly members and MPs.
Under her, the DUP backed Brexit and reluctantly swallowed Johnson's Northern Ireland protocol. But since January, Foster has been in the impossible position of trying to implement a protocol that disrupted trade from Great Britain to the province while her party came out against it. The DUP faces an existential threat, and is losing support of traditionalists to the hardline Traditional Unionist Voice (TUV) while seeing younger and socially liberal voters shift to the non-sectarian Alliance Party.
Join our new commenting forum
Join thought-provoking conversations, follow other Independent readers and see their replies