Biden is looking more presidential – but if he wins, he may not be as friendly to the UK as we assume
Europe and Brexit Britain cannot afford to be seduced by a return to the past that is not going to take place, writes Mary Dejevsky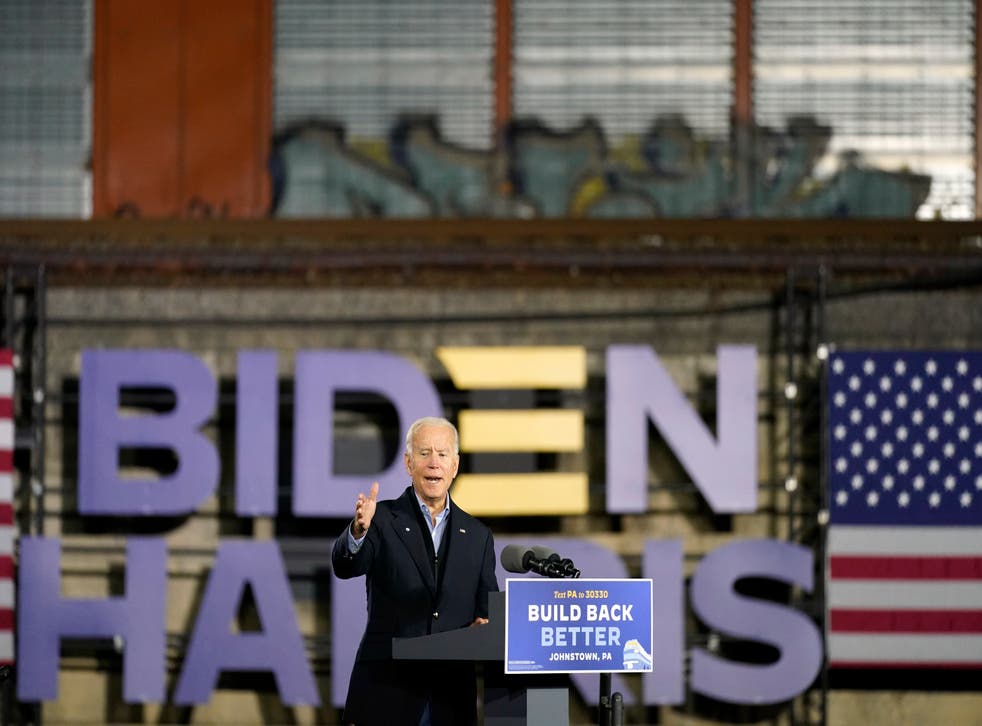 M
aybe it is just my imagination. But it seems to me that the first week of October has marked a sharp change, a transformation even, in the presidential campaign of Joe Biden. Suddenly, he is behaving like a man who has stopped hoping and started believing that he can win.
The change is not about the polls, although these show that the Democrat's lead over president Donald Trump increased after the first televised debate on 29 September, and again after Trump's brief stay in hospital with coronavirus. The current aggregate of US polls has Biden nine points clear, though many show the gap much wider.
Nor is it about the content of his speeches. If you read the transcripts of his latest addresses, at rallies in the swing states of Michigan and Florida, you will find them similar to his speeches before then: a tad too long, and with the same awkward combination of folksy and wonkish as before.
Join our new commenting forum
Join thought-provoking conversations, follow other Independent readers and see their replies