Black Friday tells us a lot about the economy – but it reveals a lot about ourselves, too
The great choice that faces us all is whether we should buy goods or services, writes Hamish McRae. Do we want more stuff or do we want more fun?
Monday 22 November 2021 08:09 Comments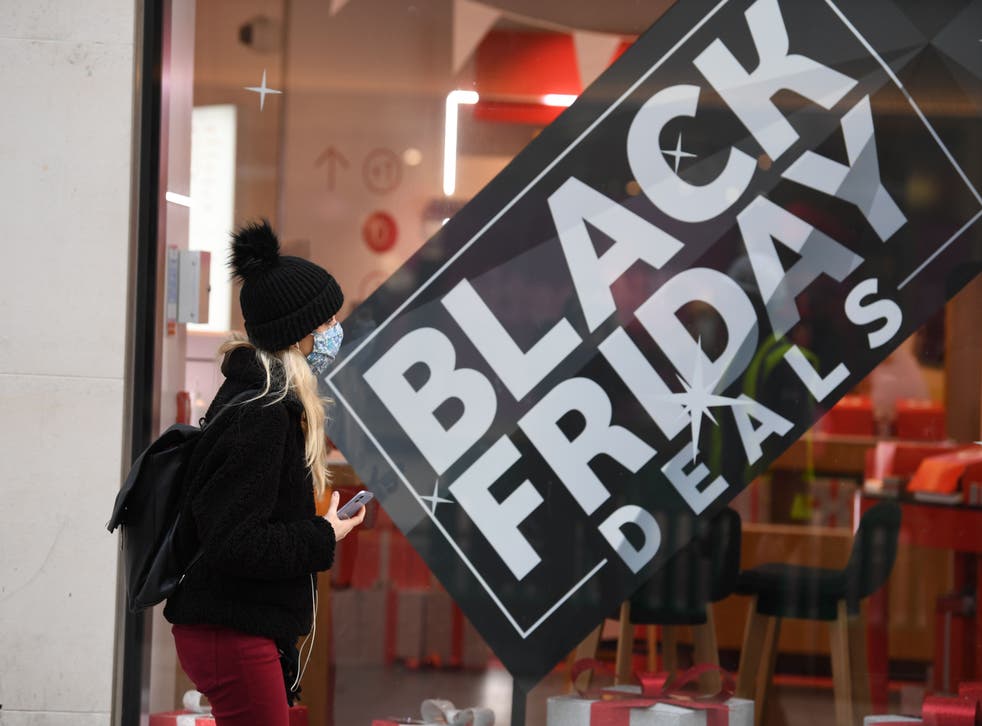 It is, in case you hadn't noticed, Black Friday this week. Thanksgiving, the American festival on the fourth Thursday of November, has not crossed the Atlantic, but the Friday that made a bridge to the holiday weekend, certainly has. Origins as a shopping day in the US go back to the 1960s, but what was really a domestic event went global thanks to Amazon, who brought the idea to the UK in 2010. In the past decade it has gone pretty much global, with big sales across Europe and extending to India – though in China it is Singles Day, earlier this month, that tops everything there.
This year, sales on Singles Day were up on 2020, but the whole business was more muted than usual. That raises a massive question. Might Black Friday turn out this year to be a bit of downer on both sides of the Atlantic?
There are two reasons why it might. The first, the obvious one, is that the pandemic is still running strongly. Numbers both of infections and deaths are not good. The clampdowns are increasing across continental Europe. Events are being cancelled, trips postponed. Inflation has surged over the past year, with consumer prices up 6.2 per cent in the US, 4.5 per cent in Germany and 4.2 per cent in the UK. The UK retail price index, the older measure of inflation, is up 6 per cent.
Join our new commenting forum
Join thought-provoking conversations, follow other Independent readers and see their replies