Boris Johnson is dropping his promise not to import chlorinated chicken after Brexit. The welfare of animals has been sold off
It's one of the most dangerous betrayals of an official position, writes Jane Dalton. Creating a new market for this meat will escalate industrial-scale animal cruelty
Monday 08 June 2020 10:53 Comments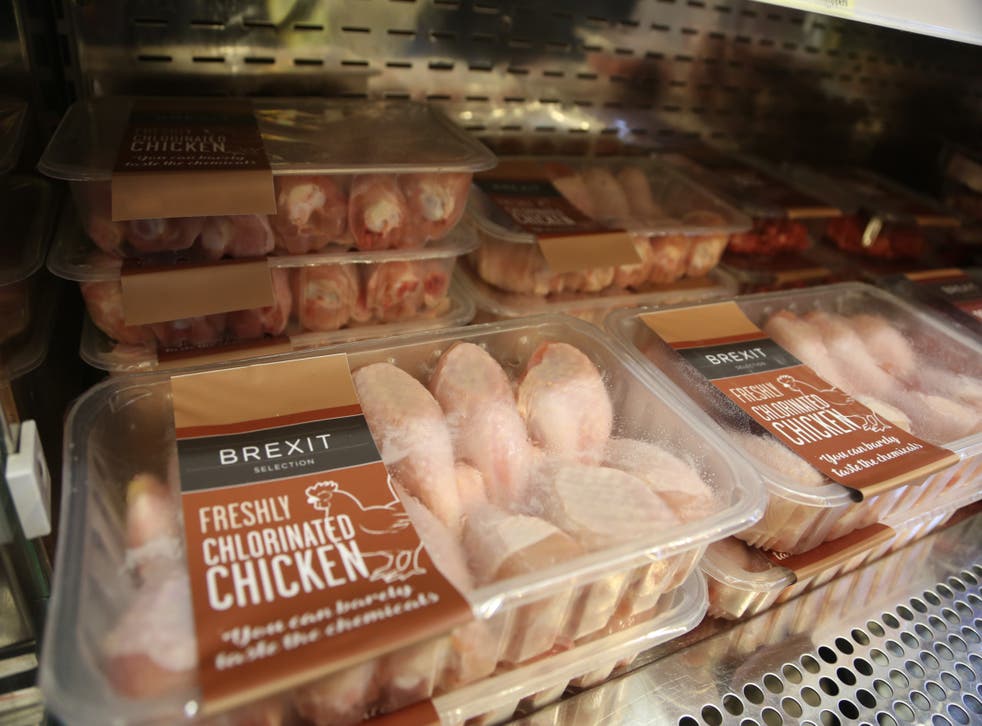 It's a curious paradox. On the one hand, our government insists it will not lower animal welfare and food safety standards in any post-Brexit US trade deal. On the other, Downing Street has just produced new proposals allowing imports of chlorinated chicken and beef from cattle pumped with hormones – both currently banned in this country.
For more than two years, animal welfare lobbyists and British farmers have been united under one cause: sounding the alarm over the prospect of Brexit creating a whole new market for poor quality, low welfare meat. But government sources were adamant. They could not stress enough that there was no cause for concern.
As far back as March 2017, George Eustice, then an environment minister, said: "It is important that we do not put our industry at an unfair disadvantage." Four months later, Michael Gove, as environment secretary, insisted chlorinated chicken would remain banned. "This is something on which all members of the government are agreed," he said.
Join our new commenting forum
Join thought-provoking conversations, follow other Independent readers and see their replies