Boris Johnson was right about the need for daily press briefings – his U-turn is shameful
Consistency of time and place can only be an improvement when it comes to government communication, writes Mary Dejevsky
Thursday 22 April 2021 17:44 Comments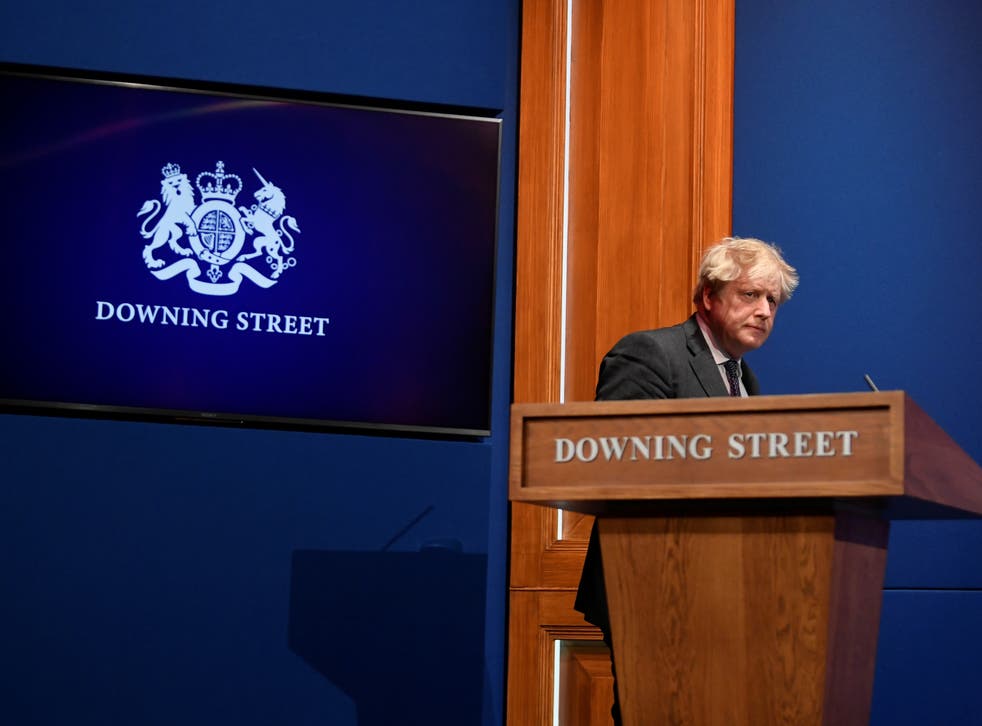 Boris Johnson has drawn much flak for the "media room" he has installed, expensively, at No 9 Downing Street, especially now he has given up on the reason for its existence: his plan for White-House style daily briefings.
Allegra Stratton, the former television journalist and media adviser appointed as spokesperson, has been shunted off to front the UK's big end-of-year event, the climate crisis summit, Cop26. Will she stay the course?
Now, I am happy to join the chorus of those denouncing the "media room" on aesthetic grounds. That strange brand of "royal" blue seems crass. If the backdrop had to be blue (like the new Brexit Britain passports), maybe navy, or the light, Cambridge, blue would have been preferable; the lecterns are somehow not quite right. If only it had more style.
Join our new commenting forum
Join thought-provoking conversations, follow other Independent readers and see their replies