The Conservatives want to bring in an unnecessary change to election law – and they may be the party to suffer
Chloe Smith talks to John Rentoul about the plans to repeal the Fixed-term Parliaments Act and to require voter ID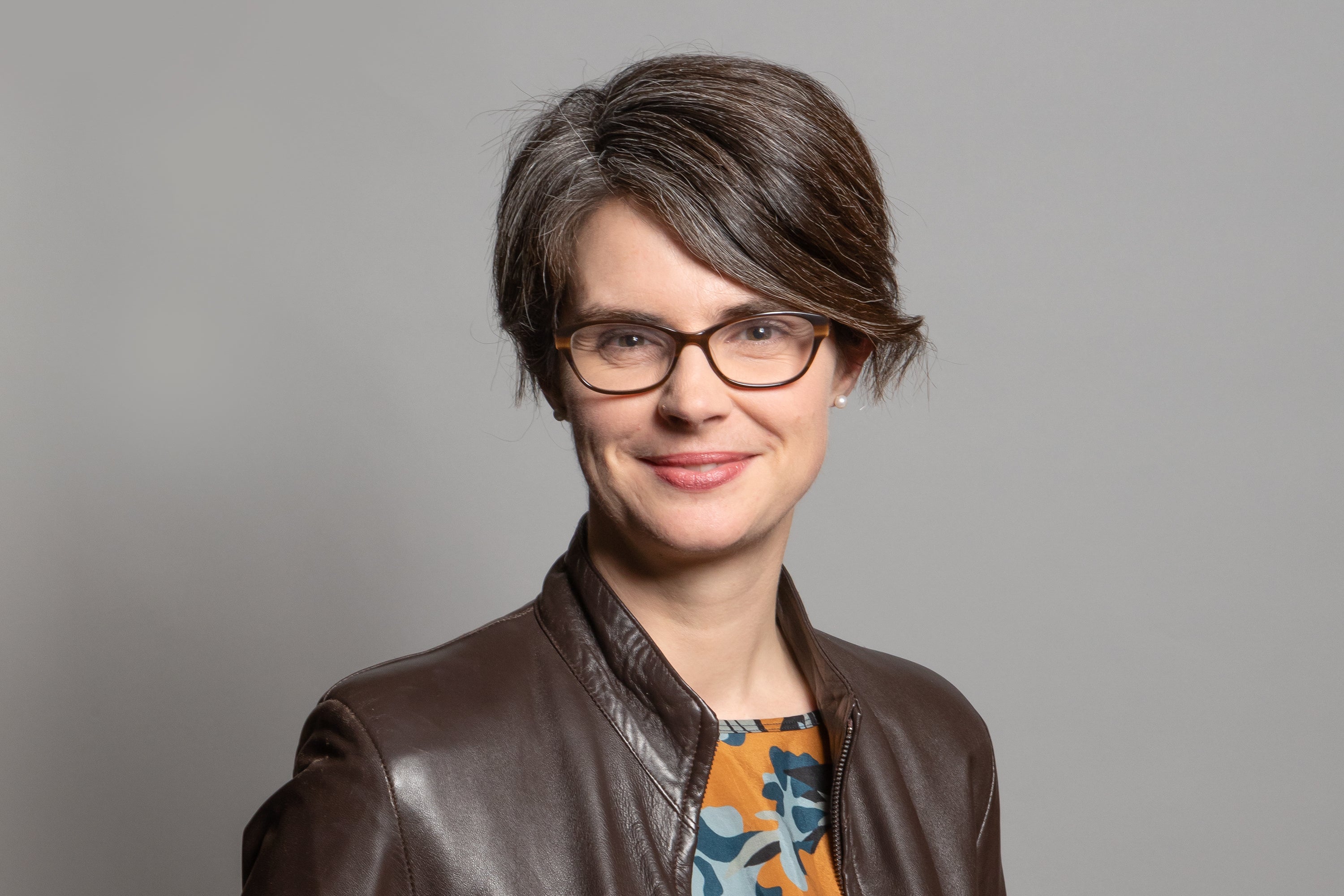 Chloe Smith, the constitution minister, is Michael Gove's minister of state responsible for the Dissolution and Calling of Parliament Bill before the House of Commons today, repealing the Fixed-term Parliaments Act. This restores to the prime minister the right to decide when to call a general election.
Later in this session, she will bring in the Elections Bill, which will include the requirement for people to show photo ID before they vote. In her first interview in person since the pandemic, I put it to her that every change she is making to electoral law seems designed for the advantage of the Conservatives.
"No, that is the wrong way to look at it," she says. "The two bills that I'm introducing this session do important things, and both are going to stand the test of time in a way that I think is quite different from any particular party advantage."
Today's bill is about "returning to arrangements that have worked for parties of all colours over many decades", she says. "There is broad-based agreement that the Fixed-term Parliaments Act didn't work, and was shown not to work, particularly in 2019."
She can't resist a swipe at supporters of a written constitution, saying that some people "prefer the idea that you could write out everything in statute that you could ever think of and that that would be a workable system, but of course, the truth is that's not a workable system". The Fixed-term Parliaments Act "couldn't cope", she says, "because not every scenario could have been thought of in advance".
She defends the return to convention rather than law: "The value of our constitution in its evolution over many centuries and decades is that it has been able to change, and develop, and reflect circumstances, and be flexible enough to deal with what gets thrown at it."
She is on firm enough ground on this, because Labour agrees with abolishing the Fixed-term Parliaments Act too, but on voter ID she faces resistance not just from the opposition parties but from some MPs on her own side, such as David Davis. Davis objects on civil libertarian grounds, but Labour accuse her of trying to disenfranchise disadvantaged groups who are less likely to have photo ID but more likely to vote Labour.
"People would be misguided" if they thought the change was driven by party advantage, she says. "There are some elements of hypocrisy in the way that debate is led, particularly by the Labour Party, who use identification at their constituency party meetings – and introduced photo identification in Northern Ireland in 2003."
Yes, but electoral fraud was a problem in Northern Ireland in a way that it wasn't in the rest of the UK, I say. "If it was a problem there, it's a problem here," she responds. "Electoral fraud is a problem; it is a crime. It is not a victimless crime; it is the taking away of somebody else's voice."
Smith admits "it comes in small numbers". There was one conviction in the 2019 election. "But one is too many." She cites the research into the pilot schemes which showed "there is an increase in confidence when you have these arrangements in place". But lack of confidence in the voting system is hardly a problem, either, and I suggest that the inconvenience for thousands of people will be out of proportion.
"This is where the whole programme has taken enormous care to make sure that won't be the case," she says, emphasising that anybody who needs photo ID will be entitled to a free local voter card.
The next charge against her is that extending the right to vote to British citizens who have lived abroad for more than 15 years is designed to favour Tory-voting expats. "No, not at all, not at all," she says. "The merits of doing this are really clear. British citizens living overseas will experience as a great injustice the idea that one day they can vote and the next they can't, and the suddenness of that is a great source of distress to many of them."
She comes up with the case of Harry Schindler, a Second World War veteran who will be 100 this month, who lives in Italy and who has been a member of the Labour Party since 1936. I think it is fair to assume that longstanding expats are more likely to be Tory voters, but Smith presses on: "And also, for what it's worth and just to complete this, it is also in the Lib Dems' manifesto."
I move on to the final charge of seeking party advantage, which is to do with the government's intention to abolish preferential voting in mayoral and police and crime commissioner (PCC) elections. The legislation for this hasn't been drawn up yet, although Priti Patel, the home secretary, has announced plans to use "first past the post" for those elections in future. The current system, which allows voters to cast a second-preference vote if their first-preference candidate is eliminated, has deprived the Tories of six mayoral or PCC posts out of 218 contests since it was introduced in 2000. (That is, the Tory candidate came top on first-preference votes but lost after second preferences were counted.)
"Our manifesto commitment is to do that. It's not in this bill, so I can't comment in detail, but I would just dismiss any thought that this is any attempt at party-political advantage," says Smith. "But I very gladly defend 'first past the post' on principle because one of the main strengths of our constitution is that you have a constituency link. It is that sense of direct accountability to the people that walk past you on the high street in your own home town that keeps you on the straight and narrow, doing this job as a public representative."
She certainly doesn't sound like a sectarian Tory hell-bent on perverting election law to secure an advantage for her party. Indeed, the changes she proposes are either supported by opposition parties or don't have any obvious partisan effect. The Fixed-term Parliaments Act has few supporters, although some Labour MPs such as Chris Bryant would like the dates of elections to be decided by the House of Commons as a whole rather than by the prime minister.
The case for voter ID seems weak, but it is not obvious from the Cabinet Office's own research that there is any party advantage in it. That research found that members of ethnic minorities are more likely than white people to have photo ID, while old people are least likely to have it. Ethnic minority voters are more likely to turn to Labour, while the old tend to vote Tory, so it would seem that the law is likely to disadvantage the government.
It would be ironic if the Conservatives managed to bring in an unnecessary change to election law – and they were the party that suffered.
Join our commenting forum
Join thought-provoking conversations, follow other Independent readers and see their replies