Thanks to coronavirus, Boko Haram is making a comeback
The group is capitalising on the chaos generated by the pandemic, write Bulama Bukarti and David Crone. The countries surrounding Lake Chad must balance their priorities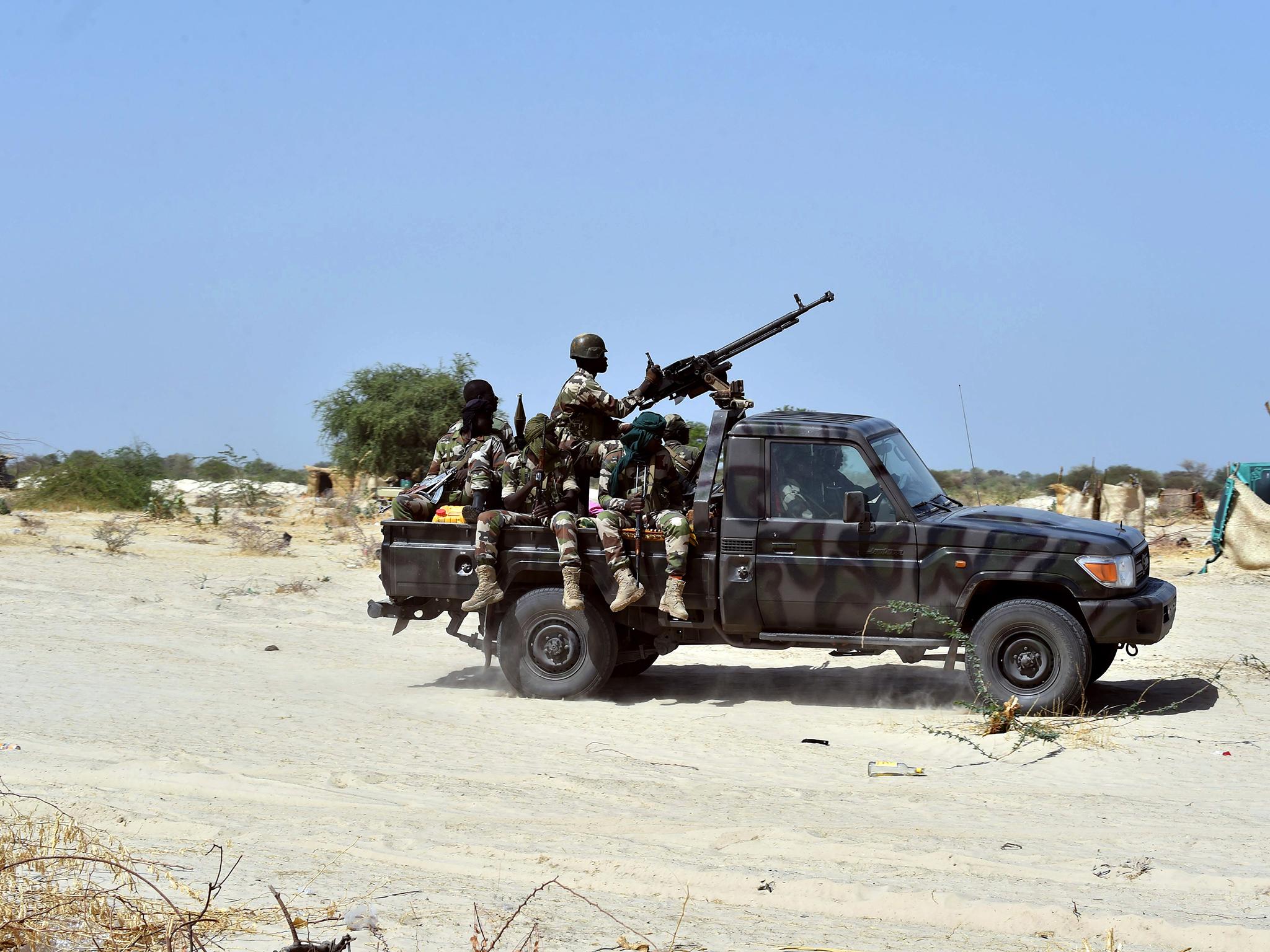 For more than a decade, Boko Haram fighters have terrorised civilians and exchanged fire with soldiers around Lake Chad, where the borders of Nigeria, Niger, Cameroon and Chad meet. They have killed an estimated 30,000 people and displaced two and a half million. This week marks six years since the infamous kidnap of nearly three hundred schoolgirls from the town of Chibok that propelled the group to international notoriety. And now, a mere month after the conclusion of a multinational operation against the militants, and as west African governments mobilise their military forces in response to Covid-19, Boko Haram has launched unprecedentedly ambitious and effective offensives on military targets.
In separate attacks across two countries on the same day in March, using looted rocket-propelled weaponry, trucks and speedboats, Boko Haram inflicted military casualties on a scale never before conceded by Nigeria and Chad. With the death of nearly 100 soldiers, Chad suffered the worst defeat in the nation's history, as Niger did during an attack by an ISIS-allied faction of Boko Haram in December. Though it has been under territorial pressure and has suffered splits since the peak of its violence in 2015, this latest flurry of combat proves the threat Boko Haram poses to security and stability in a region already afflicted by poverty and climate change is still very real.
Large-scale retaliatory operations followed, including one personally coordinated on the ground by President Idriss Déby of Chad. More than 1,000 Boko Haram fighters are said to have been killed, and five of their bases destroyed. But though these nations would ordinarily be consolidating the gains made, they now face the dilemma of fighting jihadists and simultaneously responding to Covid-19 whose numbers are rising steadily in West Africa.
Join our commenting forum
Join thought-provoking conversations, follow other Independent readers and see their replies