I have five questions of my own the government needs to answer about coronavirus
We need responses about the invisible NHS managers, on deaths in care homes, on Sage meetings and much more, writes Mary Dejevsky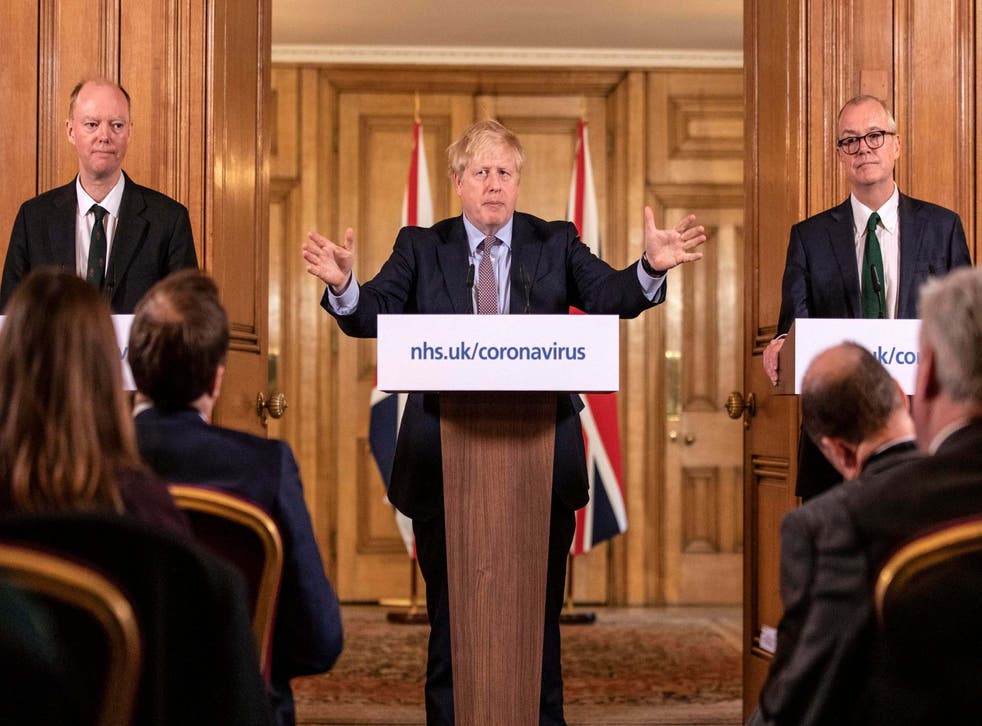 R
ejuvenated by his Covid-19 recovery and his new baby, the prime minister has returned to lend the flagging Downing Street briefings some of his inimitable vim and vigour. Which is all to the good, because the briefings – which have made household names of once invisible eminences such as Sir Patrick Vallance, Professor Chris Whitty, Jonathan Van-Tam and relationship counsellor manque Dr Jenny Harries – were inevitably beginning to flag after five straight weeks.
Nonetheless, they still draw substantial audiences – which is perhaps not surprising, as they offer a fixed point in what would otherwise be just another formless lockdown day. And there was another novelty this week, aside from the return of the prime minister: the inclusion of a question chosen from submissions by – drum roll, please – a member of the general public. When first announced they would take questions, the pollsters making the selection had more than 15,000 to choose from. There is plenty of interest out there, it would seem.
Not to be left out, I would like to submit my own questions, along with the reasons why I think that they deserve both to be asked and to receive an answer. Here are my first five.
Join our new commenting forum
Join thought-provoking conversations, follow other Independent readers and see their replies