Of course we should fight to save lives – but those dying of coronavirus deserve to do so in dignity
The soon-to-be-opened Nightingale Hospital suggests Britain is constructing an industrial machinery of critical care. Yet it is unclear whether we have a parallel infrastructure for palliative care, writes Yasmin Gunaratnam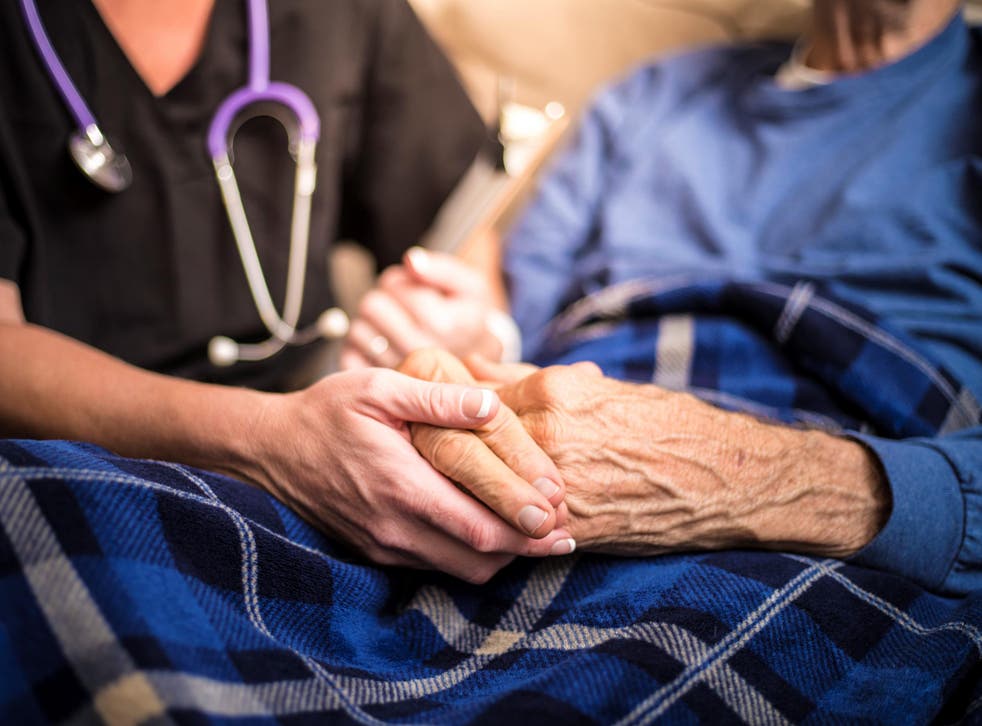 Today deaths from Covid-19 rose by 684 on to 3,605. The government's "herd immunity" approach, inadequate testing and provision of personal protective equipment have all contributed to the UK's failure to minimise this number.
Behind this statistic, however, lie important questions about how we die and mourn. Over the past couple of weeks, medical and palliative care professionals have been urging us to talk more about end-of-life planning, rightly anticipating that Covid-19 dying will be unlike anything we have experienced before.
The soon-to-be-opened Nightingale Hospital suggests Britain is constructing an industrial machinery of critical care. Yet it is unclear whether we have a parallel infrastructure for palliative care. Not all medical professionals will have had training in how to break bad news, counsel patients and loved ones, or cater to multi-faith needs. I can't imagine there will be much capacity in overstretched hospitals to angle a bed towards Mecca, place a Tulsi leaf on a forehead or perform last rights; in New York, the dead are being fork-lifted into refrigerated lorries, as the city's morgues fill up.
Join our new commenting forum
Join thought-provoking conversations, follow other Independent readers and see their replies