Hugging is one of the things that could be difficult to pick up again post-Covid
I draw the line at a spontaneous hug, but it is one of many social interactions that the pandemic has changed, writes Janet Street-Porter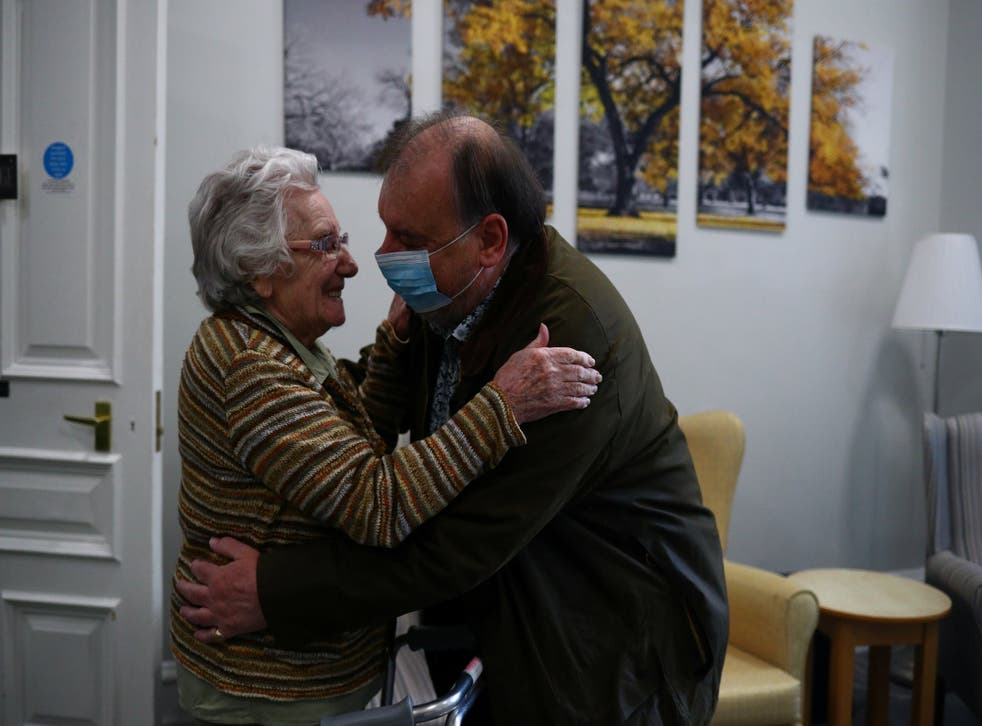 The hidden effects of Covid continue to surface, according to research by cross-party think tank Demos, one in four of us have not been hugged for more than a year.
Months of lockdown, social distancing and mask wearing appear to have left people nervous about touching and building new relationships. Two-thirds of those polled said they had not made a new friend in six months, with one in three expressing fears that Covid-19 has made it harder to do so.
Making two new friends a year seems like a tall order in the best of times, but maybe I'm ultra picky. In fact, the pandemic has actually increased my levels of social interaction. After spending weeks stuck at home in Norfolk last year I stopped being so buttoned-up and started saying hello to people when out shopping or walking, something I would rarely have done before the pandemic.
Join our new commenting forum
Join thought-provoking conversations, follow other Independent readers and see their replies