I've just seen my mother for the first time in seven months – we both cried
Did she know who I was? Oh, yes. Did we both cry? Oh, yes. Did I take my gloves off just for a second, just for the familiar feel of her skin on mine? Oh, yes, writes Jenny Eclair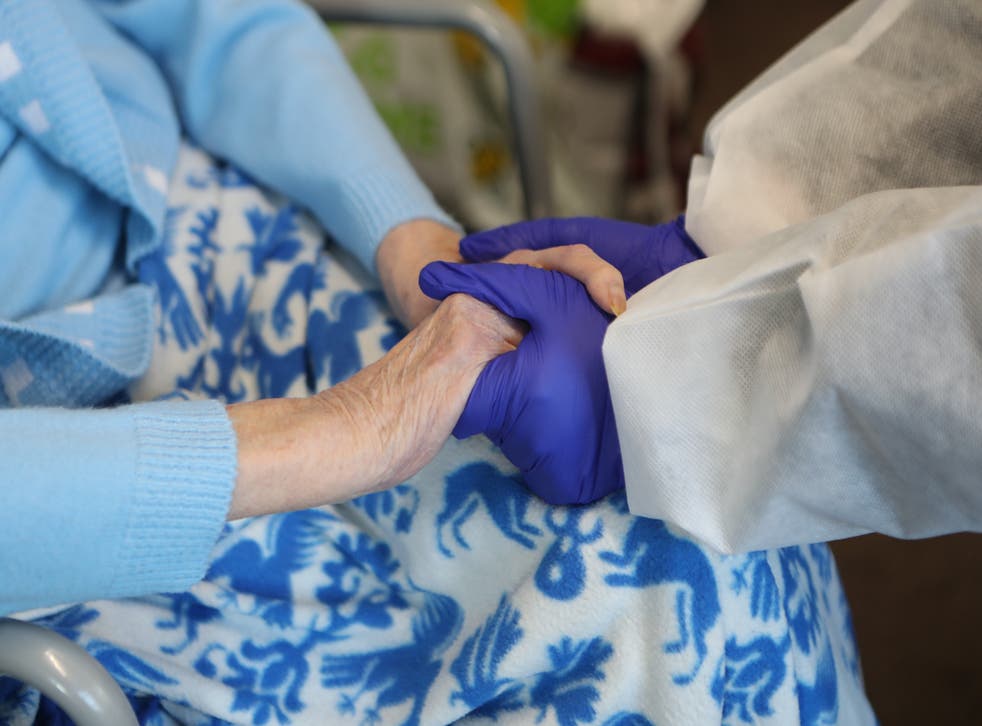 Apart from a few window waves, until last week I hadn't seen my mother for seven months. I realise this is not a Guinness Book of Records record-breaking entry, in Covid times – but it felt like long enough.
Pre-pandemic, my mother, June, lived independently, cooking for herself from scratch every day. Convenience foods, she always said, were "cheating" – and it was only in her late 80s that she converted to pre-chopped-up butternut squash. My mother was a soup-making ninja, and after living in Asia with my army major father, back in the Sixties, she also made a mean curry.
June drove until a cataract operation a couple of years ago at the age of 89 backfired and compromised her sight. Had times been normal, she would have received laser surgery to help with this condition; but as we all know, the world went tits-up in 2020 and she remains on a waiting list.
Join our new commenting forum
Join thought-provoking conversations, follow other Independent readers and see their replies