Inside Westminster
Boris Johnson should be walking on water right now – instead he's drowning in petty squabbles
The government has won a massive majority, so why is still in fight mode, asks Andrew Grice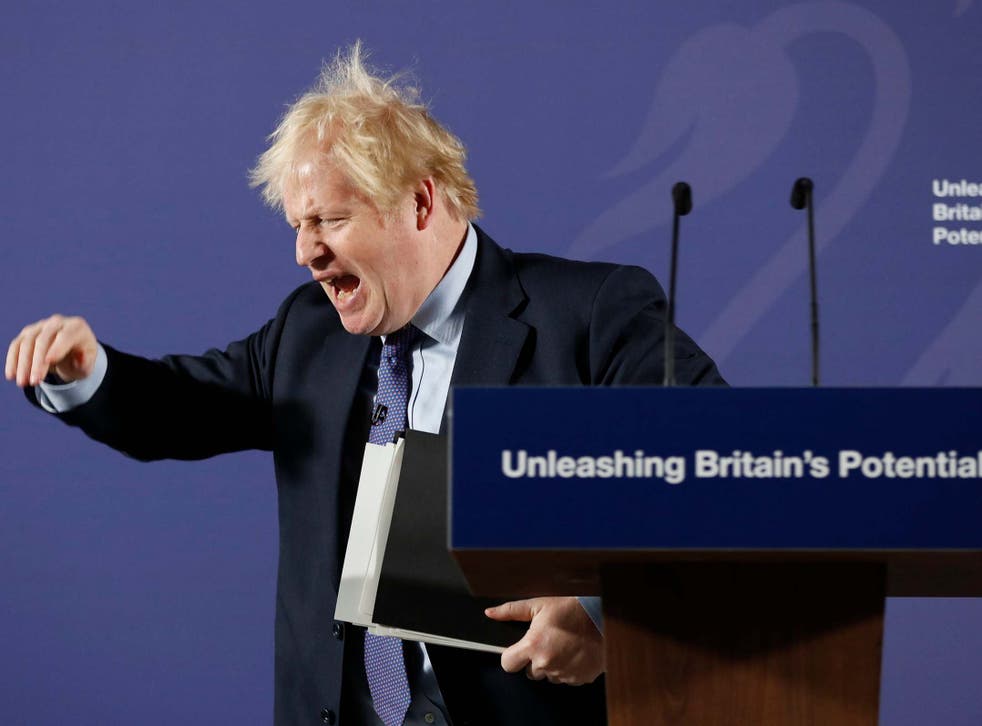 After such a huge election victory, Boris Johnson should now be enjoying a "walking on water" phase. Although his opinion poll ratings are improving, they did not break through the darkening clouds at Westminster. "We have had a bad week," one senior Tory admitted.
Even Johnson's wins are being called into question. While aides had highlighted the prime minister's skill in avoiding a breach with Donald Trump over Huawei, the plaudits proved premature: it has now emerged that the US president was "apoplectic" at Johnson in a tense phone call. Although the PM's aides describe this version of events as "overblown", that is not a denial.
It should have been the week when Johnson deployed his bouncy optimism to launch plans for the UN COP26 climate summit in Glasgow in November, widely seen as the world's last chance to tackle global warming. It will be a huge test for the UK's diplomatic mettle to broker a compromise between China, India and the EU. The universally loved Sir David Attenborough was booked to appear alongside Johnson at Tuesday's launch.
Join our new commenting forum
Join thought-provoking conversations, follow other Independent readers and see their replies