Stop complaining about the presidential debate – Trump and Biden showed that US democracy is alive and kicking
Tuesday night's debate may have been excruciating, but in many ways it exemplified the very essence of American democracy at this particular point in its history, writes Mary Dejevsky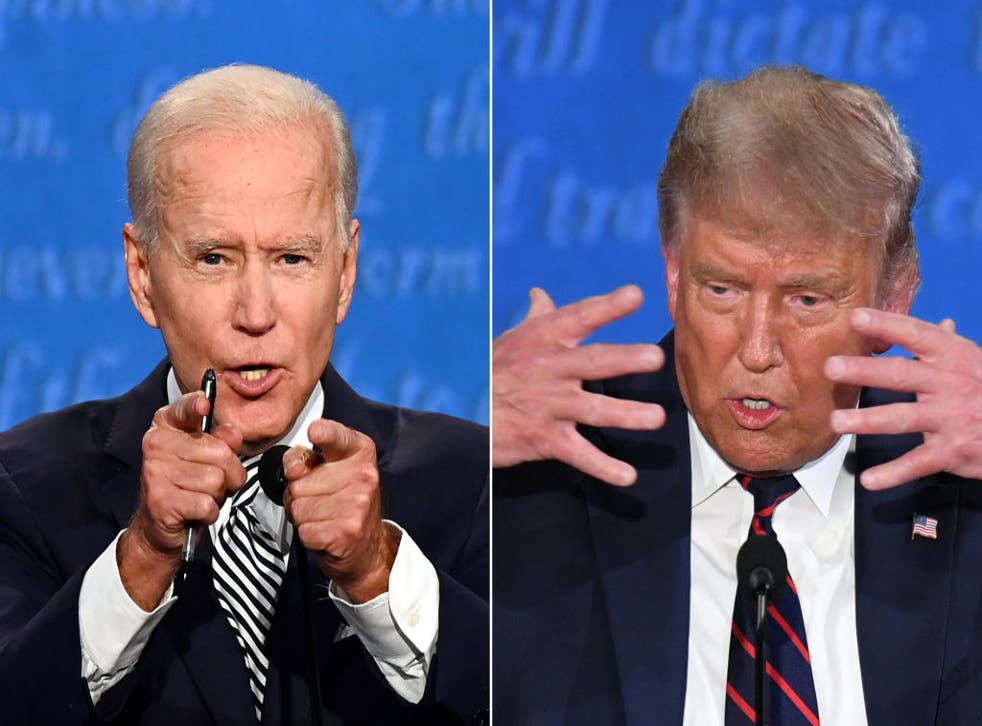 O
ne of the pithiest comments on this week's televised presidential debate came from the American commentator, Andrew Sullivan, while the ill-tempered duel was still going on. It was, he tweeted, "excruciating in ways I didn't even know I could be excruciated". Indeed. The most civil – the only civil – moment came when Donald Trump, and his challenger, Joe Biden, first walked on to the platform and acknowledged each other, without actually yelling or raising their fists.
From then on, it was 90 minutes of almost unwatchable, unlistenable torment, with each man talking over the other – all right, more Trump than Biden – and juvenile insults fouling the air. Even a moderator as experienced as Chris Wallace (of generally Trump-friendly Fox News) was unable to hold the line.
The commission that oversees the debates has now moved to ensure that what happened in Cleveland will not be repeated when the two meet again, in Miami, in two weeks' time. It is promising changes to the format. There is also a suggestion that future moderators should have a "mute" button so that the rule-breaker can be cut off.
Join our new commenting forum
Join thought-provoking conversations, follow other Independent readers and see their replies