I've waited all my life to land a TV presenting job and Drawers Off is just in time for the last days of lockdown
If the show gets more people to take up painting, then our job is done, writes Jenny Eclair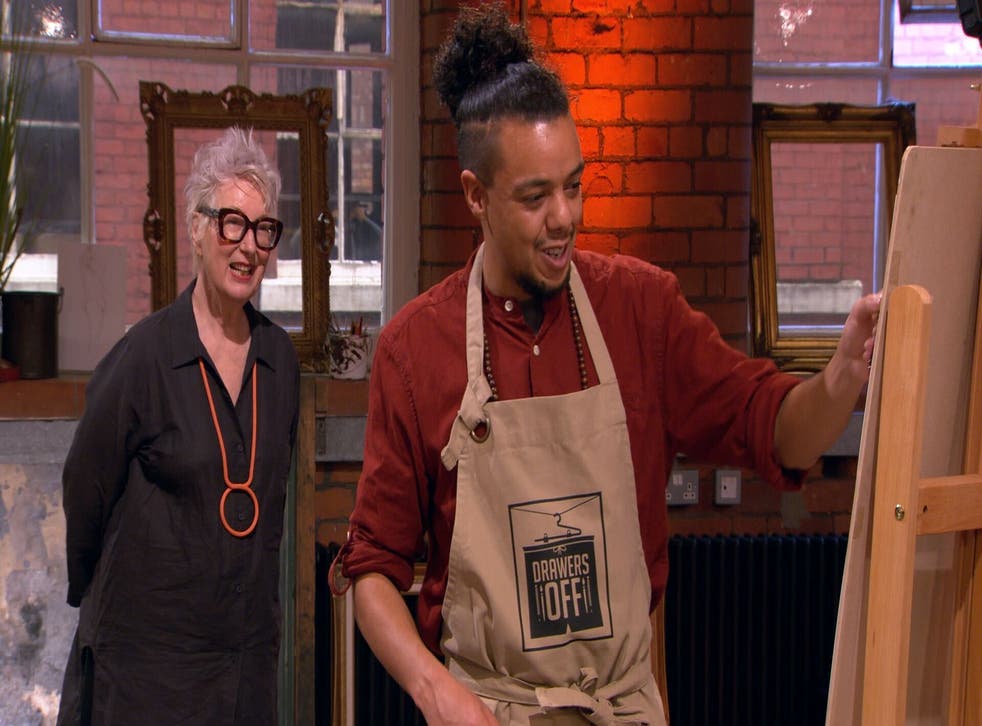 Four months ago I was filing my weekly column from the 17th floor of a Manchester hotel, looking down on a city in lockdown and being handed an airline-style breakfast from reception rather than hogging the usual buffet.
I was up in the city filming a 20-part TV series for Channel 4, a glorious break from sitting at home trying to write and fretting about ever setting foot on a stage again. The stand-up show I was supposed to be touring had obviously been postponed, taking with it the majority of my annual income, so getting some telly work meant a great deal to me – financially, professionally and emotionally.
I am a show-off by nature and there I was at the age of 60 in the middle of a pandemic being handed my first very own TV presenting gig. I couldn't have been more grateful. In the past I've struggled to find my TV niche: I've dabbled with disastrous sitcoms, managed two series of my own chat show back in the Nineties on Channel 5 (no, I can't remember it either) and came tantalisingly close to nabbing the Bake Off gig when Sandi Toksvig left in 2019. I feel I've waited a long time for Drawers Off – the "life drawing with a twist" TV show.
Join our new commenting forum
Join thought-provoking conversations, follow other Independent readers and see their replies