Ed Davey is needlessly giving up bargaining power for the Lib Dems years before an election
Davey should know there is no harm in keeping both Labour and the Conservatives guessing about his plans, writes John Rentoul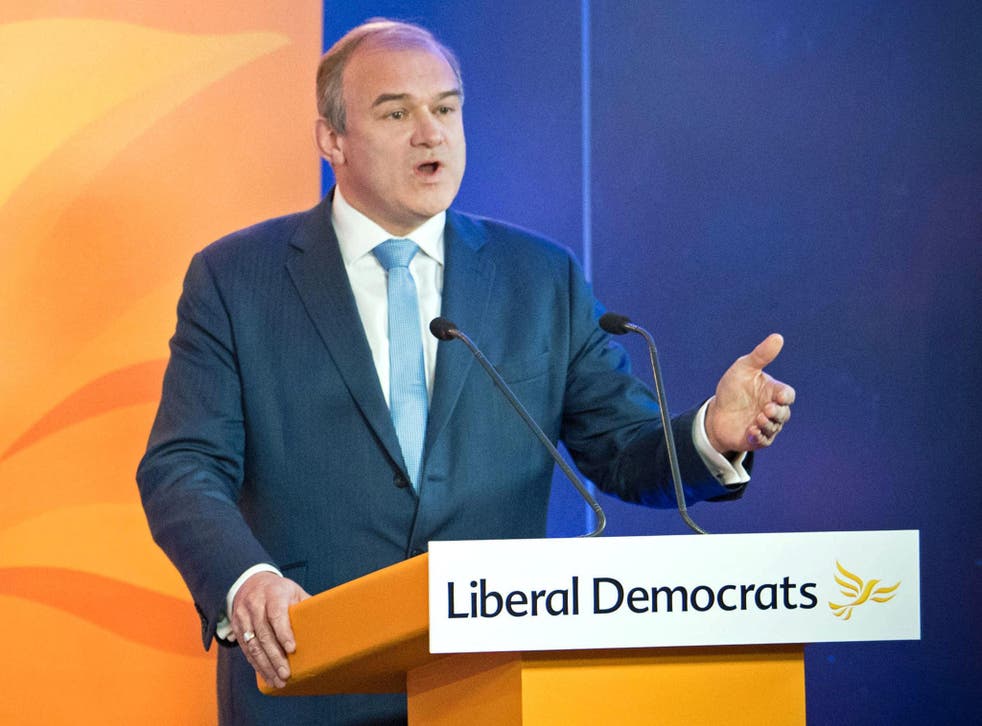 I am not leaving this showroom without buying that car, but I think you are asking too much for it. That is from my imaginary copy of How Not to Negotiate for Beginners. Another example from that book is a leader of the Liberal Democrats saying they will definitely not form a coalition with one or other of the two larger parties.
There are many silly things a Lib Dem leader can say before an election. Two years ago today I was in Bournemouth for the last in-person Lib Dem conference, looking at a glossy pamphlet that declared: "Jo Swinson: Britain's next prime minister." Today, I am reading Ed Davey's interview with the Financial Times, in which he was asked if the Lib Dems would facilitate a Conservative government at the next election and replied: "No."
In other words, if you vote Lib Dem at the next election, you will be making a Labour government even more likely. Obviously, any vote for a party other than the Conservatives makes a Labour government more likely, in the sense that the alternative prime minister in a hung parliament is Keir Starmer – and given that we can rule out, as emphatically as the voters did last time, the prospect of the Lib Dem leader becoming prime minister.
Join our new commenting forum
Join thought-provoking conversations, follow other Independent readers and see their replies