It's time we updated fairytales. Why not damsels in armour or knights in distress?
It's great for girls to feel empowered and it's OK for boys to feel able to cry. The books we read to our children must reflect this, writes Konnie Huq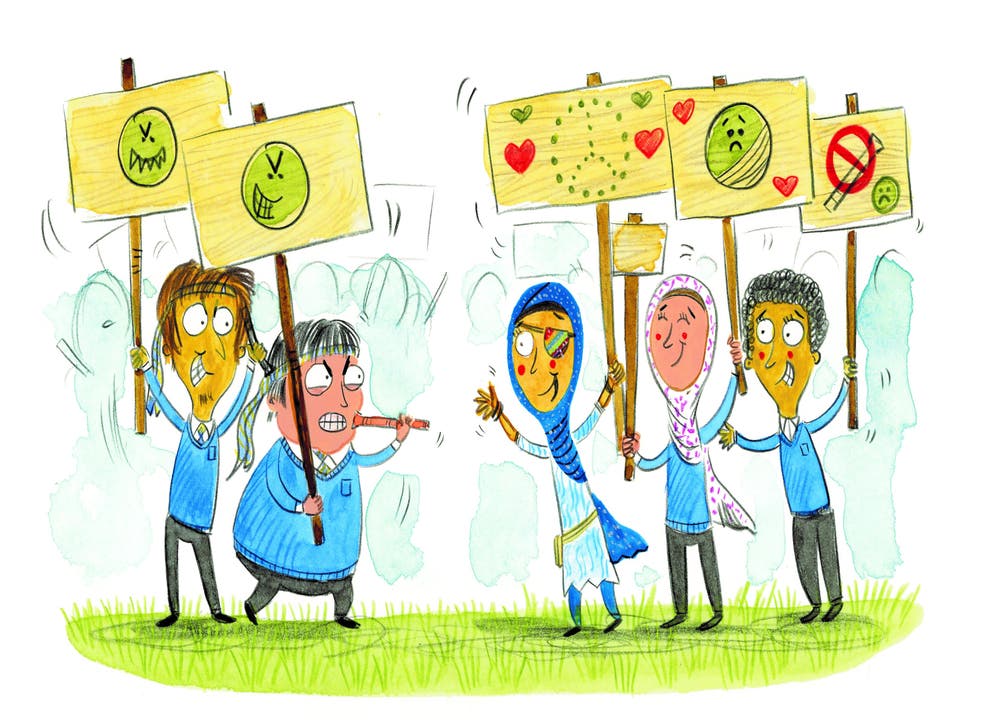 It only really strikes you as an adult, how much we're all a product of those crucial primary school years. That mannerism you've picked up off your favourite teacher; how you're strange about sell-by dates, like your babysitter was; how you'll never put a fork upside down in the dishwasher because that's the way your parents did it. The primary years are the years in which you're shaping and forming. By secondary school you're pretty much done; in your 20s the blueprint is totally fixed; and by your 30s you need therapy to undo it all!
During my time on Blue Peter, I met many guests who would tell me how they ended up in their chosen field due to an interest ignited early in life. I'll always remember interviewing the designer of the Queen Mary II cruise ship, the biggest passenger liner of its kind with no less than five swimming pools and even its own planetarium. I asked him how he came to be where he was today and he told me that he remembered as a child seeing the sinking of the RMS Queen Elizabeth on television and being really affected by it. He knew, there and then, what he wanted to do. There are so many other examples, from childhood ballroom enthusiast Kevin Clifton who became a Strictly star, to racing car driver Lewis Hamilton.
It's so important to expose our children to experiences, values and morals that we'd like to see in the adults they will eventually become. I remember hearing a woman's voice on the radio for the first time as a shy little Asian girl and realising that women could be on the radio, too. The more we represent in society, the further all our children will excel. Cliched though it is, you have to see it to be it. There used to be a sitcom called Mind Your Language about an English language school. The characters on it had very thick, exaggerated foreign accents and were often the butt of the jokes. However, my parents were always so proud to see fellow Asians on television that they'd call us from our bedrooms to come and watch, even though we'd look back now and find it offensive.
Join our new commenting forum
Join thought-provoking conversations, follow other Independent readers and see their replies