GP video calls are not all they're cracked up to be
Doctors can't give an accurate diagnosis during a face-time consultation. After discovering a 'thing' on my lip, I found that out for myself, says Jenny Eclair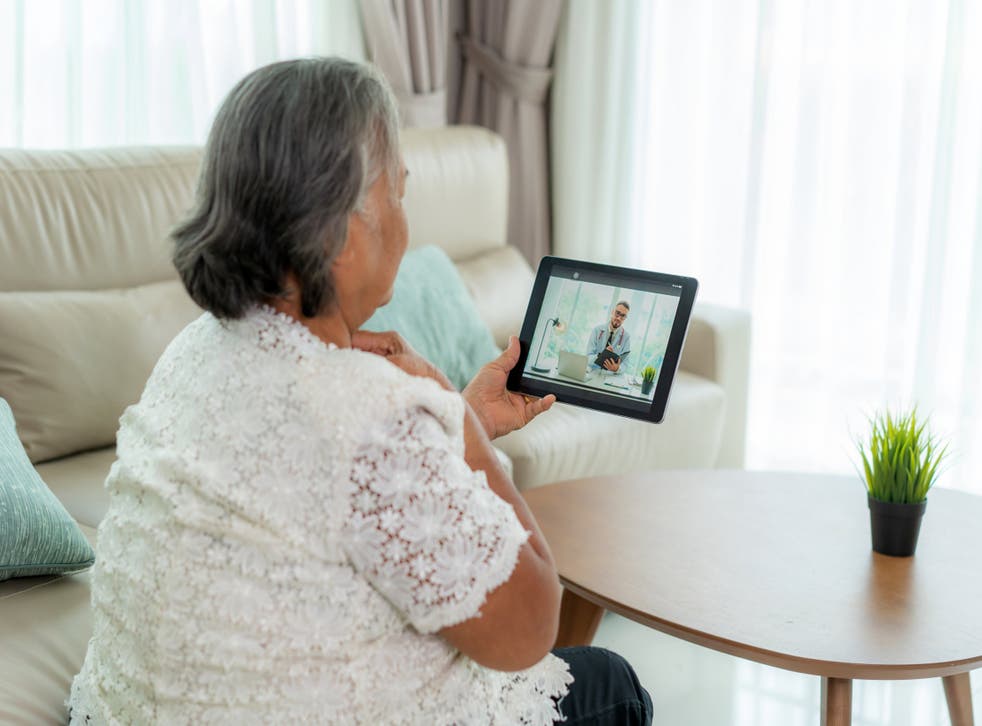 We were driving back from Cornwall, listening to the radio, when I heard some garbage about Matt Hancock thinking that GP video calls are the way forward for the NHS. Bizarrely, the man thinks that even in a post-Covid world, the traditional face-to-face patient-doctor scenario should be replaced by virtual consultations – hold on, this is our health secretary speaking.
In a speech last Thursday, Hancock (the clue's in the surname) went on to say that although there would always be a system for those who can't log on, it would be "wrong to patronise older people by saying they don't do tech". Hmm, it's not that many old people don't do tech mate, it's that they can't, they can't see to operate the buttons, it's as simple as that. I suspect my 91-year-old mother is far brighter than Hancock, but she has macular degeneration, she cannot use a smartphone, iPad or computer – it's not a question of patronising her, it's a matter of sympathising and understanding.
In any case, from my own personal experience, the lockdown face-time surgical chat leaves a great deal to be desired and while I'm not blaming anyone, let me tell you why.
Join our new commenting forum
Join thought-provoking conversations, follow other Independent readers and see their replies