Three years on from Grenfell, we can see the long shadow of Conservative failure
Editorial: There are still 56,000 people living in tower blocks covered in Grenfell-style cladding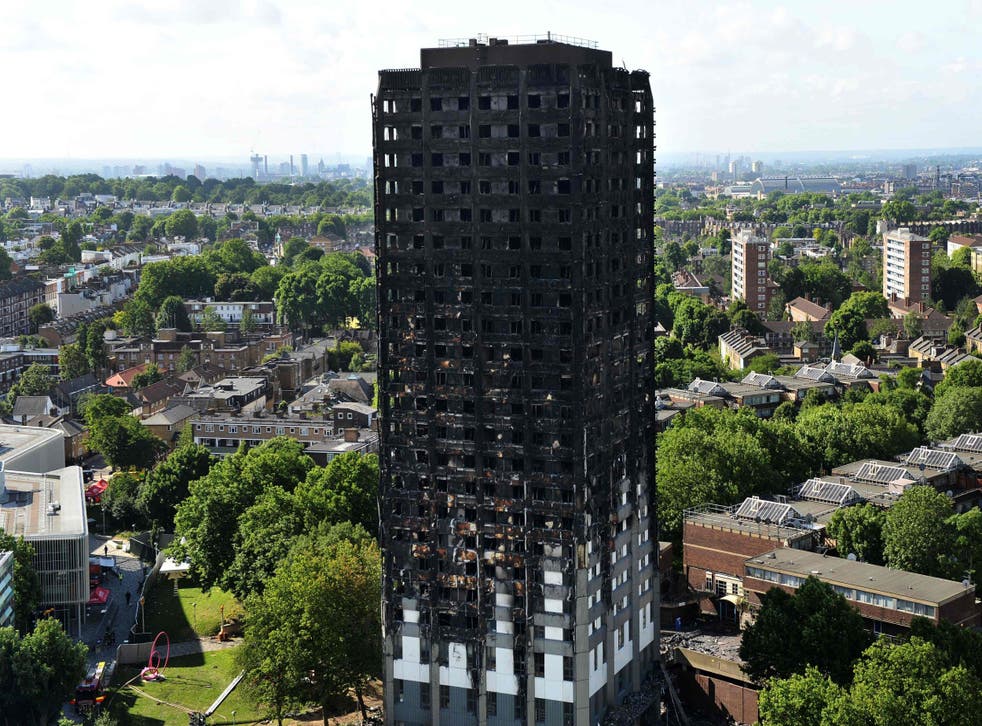 Three years after the Grenfell fire, 257 tower blocks in Britain, housing about 56,000 people, are still to be made safe. The government missed the deadline it set last year, under pressure of editorials such as this one, to remove all cladding of the kind used on Grenfell Tower by the end of last month.
It is this failure, far more than Theresa May's apparent lack of empathy immediately after the fire, that condemns the Conservative Party's record in government. The former prime minister apologised more than once for her and her government's failings. A year after the fire she said she regretted her failure to meet families in the days afterwards, which had made it look as if she "didn't care". She said the residents "needed to know that those in power understood their despair". But the two ways of doing that were to rehouse them and to make sure that similar dangerous cladding was removed elsewhere – neither of which had been done.
Almost all the families have now been permanently rehoused, but, three years later, 56,000 people are still living in dangerous highrise buildings. Many of them live in fear, paying for "waking watch" schemes to alert them to fire.
Join our new commenting forum
Join thought-provoking conversations, follow other Independent readers and see their replies