My obsession with horses saved me. Now I've dedicated my life to helping others in the same way
I always knew I could go to Harvey, wrap my arms around his neck and he would sigh, as to say to me it will be ok, writes Zeb Nawaz
Saturday 29 August 2020 10:20 Comments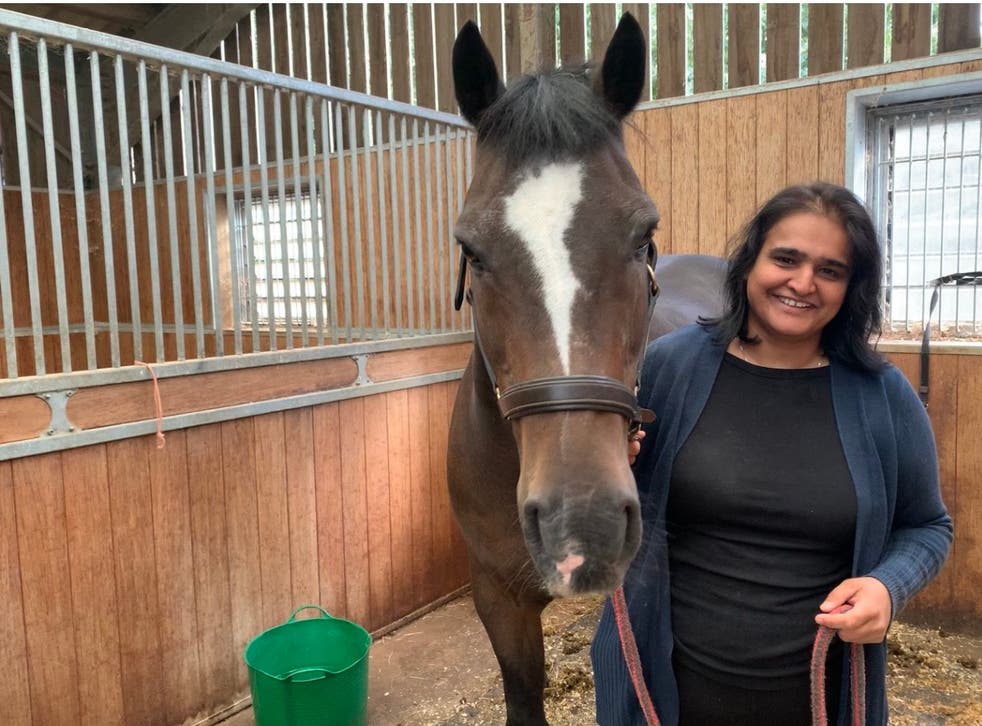 Growing up I was always known as a "moody", "sensitive" or a "stubborn child". Coming from a Muslim Pakistani background, the understanding of mental health wasn't always there, especially when I had loving parents who'd sent me to private school.
From the outside, it seemed like I had a great life and there was nothing to complain about. My uncles and aunts used to treat me like a difficult child who was ungrateful to God for all the blessings I had been given. I was known as the "black sheep" of the family, where I didn't want the same things as other British Muslim girls – husband, kids and a good job.
So, I always felt a disconnect, like I didn't belong, and I never had any peace of mind no matter what good things were happening. I defined myself by the labels I was given by others.
Join our new commenting forum
Join thought-provoking conversations, follow other Independent readers and see their replies