Keir Starmer's greatest asset is his reputation – but demanding an end to Covid restrictions puts that at risk
Starmer had a good pandemic until the vaccine cavalry came over the hill to rescue Boris Johnson, writes John Rentoul
Friday 30 July 2021 12:30 Comments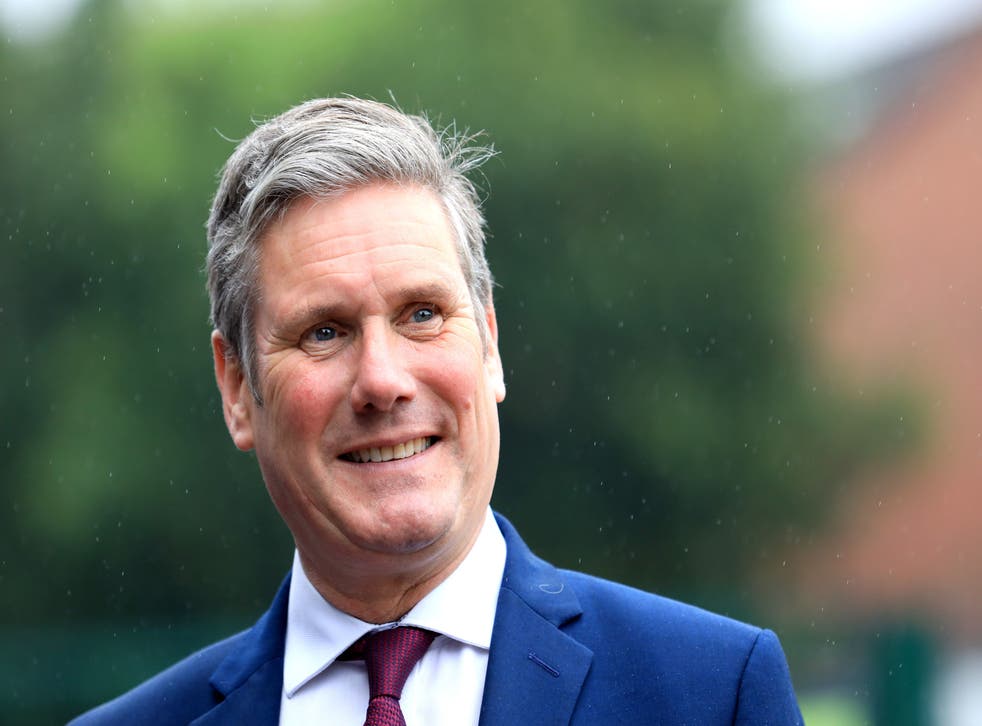 When Boris Johnson went ahead with stage four of lifting coronavirus restrictions on 19 July, Keir Starmer said it was "reckless" and "dangerous" to lift "all protections in one go". In fact, the government kept one restriction in place, saying that even those who have been double-vaccinated would have to isolate if they came into contact with an infected person – a measure that would remain in place until 16 August.
This morning, Starmer demanded that this restriction be lifted nine days early, on 7 August, in line with the change in Wales – decided by the Labour government in Cardiff. This may seem trivially inconsistent compared with the incoherence of Johnson's approach, but it is damaging for the Labour leader because his reputation for steadiness and competence is one of his great strengths against the wonky shopping trolley prime minister.
Starmer had a good pandemic until the vaccine cavalry came over the hill to rescue Johnson. Last year Starmer called for a circuit-breaker lockdown weeks before Johnson was forced to impose one – in a storm of petulance chronicled by Dominic Cummings, his estranged chief adviser.
Join our new commenting forum
Join thought-provoking conversations, follow other Independent readers and see their replies