Keir Starmer's clash with the prime minister over NHS pay was boring, but it still made Boris Johnson squirm
'Who does the prime minister think deserves a pay rise more: an NHS nurse or Dominic Cummings?' The Labour leader's tactic in today's PMQs was simple, repetitive and effective, says John Rentoul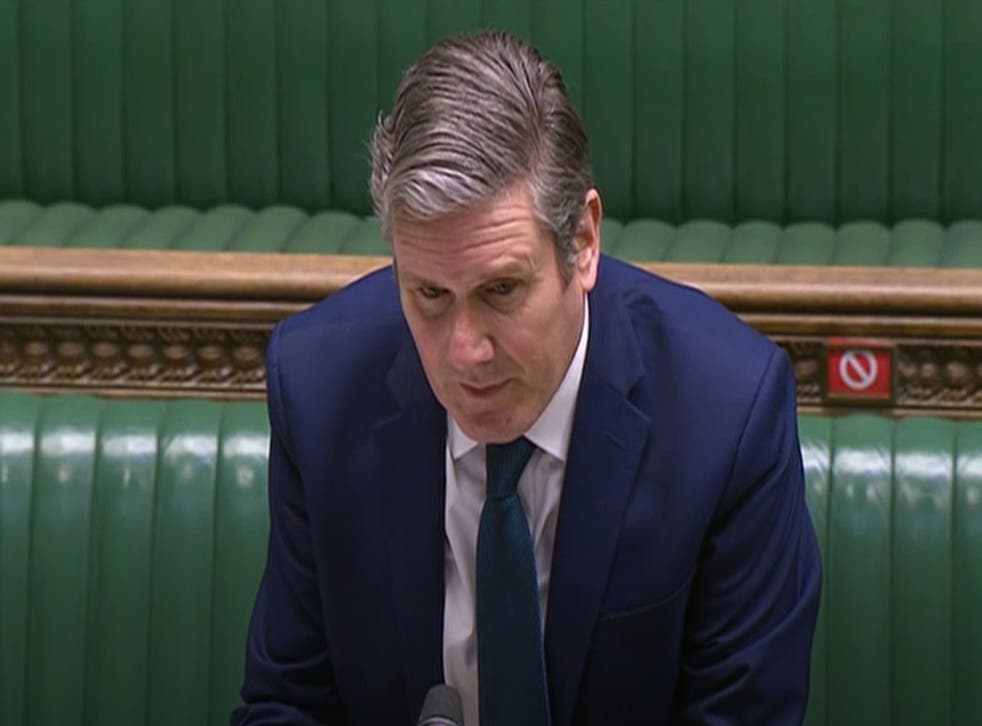 It was boring for journalists, but highly effective for Keir Starmer. He and Boris Johnson repeated lines that were tediously familiar to the odd people who follow politics closely. The Labour leader has mentioned Dominic Cummings's pay rise many times before, but this time he found a new way of doing it.
"Who does the prime minister think deserves a pay rise more: an NHS nurse or Dominic Cummings?" Simple, repetitive, and very uncomfortable for Johnson.
Starmer didn't ask about the £22bn wasted on NHS Test and Trace, which was the new news this morning – or is it £37bn? Nobody really knows or cares. He was quite right not to mention it. Labour has made some decent mileage out of Conservative cronyism in handing out contracts, but it is all a bit complicated. It may be that test and trace simply cannot work (Labour didn't say that at the time) or that it could work only if even more numberless billions were spent on it (which Labour did sometimes imply).
Join our new commenting forum
Join thought-provoking conversations, follow other Independent readers and see their replies