Mea Culpa: not something that we should take laying down
Questions of style and usage in last week's Independent, reviewed by John Rentoul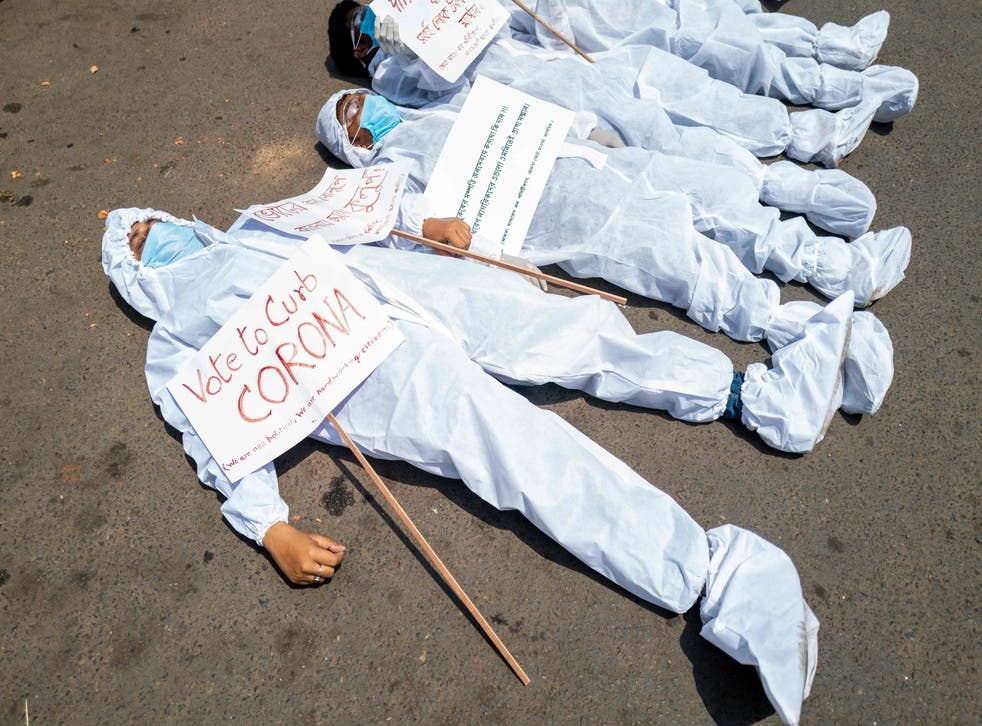 A caption on one of our Pictures of the Day (above) said it showed people "laying" in the street in Kolkata. No doubt they were sat on the road before they lied. Thanks to Richard Thomas for pointing it out. Our style is to have them "lying" in the street. The caption went on to say that they were demanding "a halt to the ongoing state legislative election" during the pandemic. We didn't need "ongoing" or "legislative" in that sentence: they added nothing.
Not so high: In a report of Jordan's Prince Hamzah being put under house arrest, we referred to King Abdullah's "ascension" to the throne. It is not wrong, but, as Philip Nalpanis said, "ascent" is the usual form – and it is shorter – when referring to thrones, mountains or hot-air balloons. "Ascension" usually refers to the singular event, "the ascension" to heaven of Jesus. Not even believers in the divine right of kings apply it to monarchs.
Implausible precision: In a report of job losses in the retail industry, we gave some implausibly precise numbers. As Simon Gamble pointed out, the phrase "around 11,986 jobs were cut" mixed the language of approximation with a meaningless number. Perhaps the Centre for Retail Research, whose figures we were reporting, knows exactly how many jobs had gone, but it would have made more sense as "around 12,000 jobs" – and it would have been easier on the reader too.
Join our new commenting forum
Join thought-provoking conversations, follow other Independent readers and see their replies