Like him or loathe him, Nigel Farage will go down in history as among the most noteworthy figures of our age
Whatever you think of our departure from the EU, Brexit was largely – if not entirely – the work of one man, says Mary Dejevsky
Thursday 06 February 2020 19:50
comments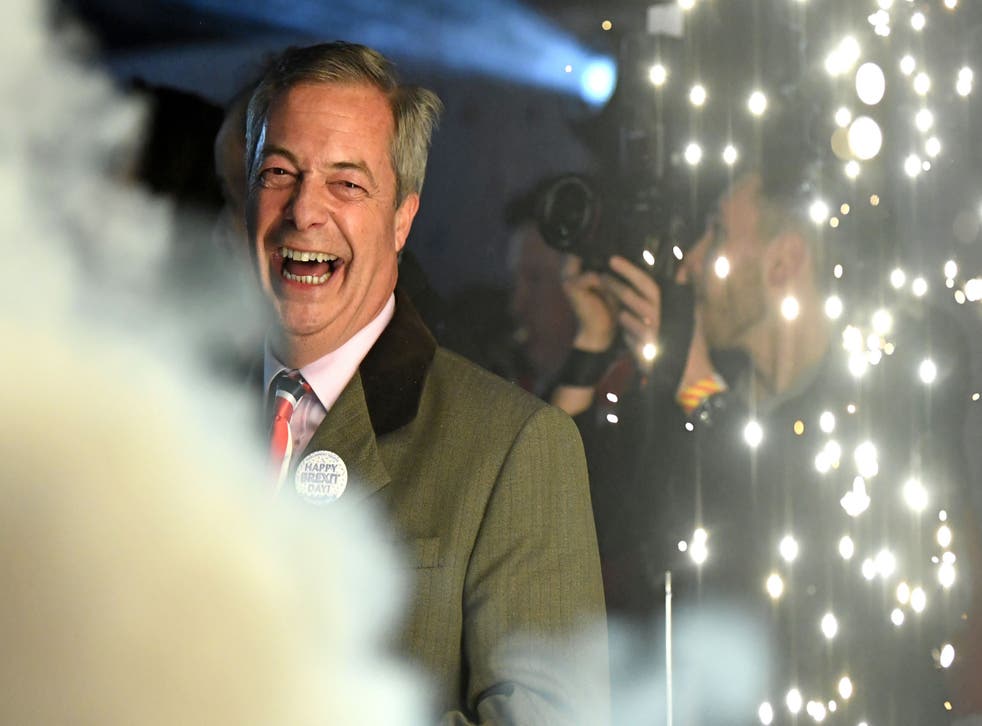 I
t would appear that Nigel Farage, former leader of the UK Independence Party (Ukip), former MEP and leader of the Brexit Party, is not on Boris Johnson's "reconciliation" list of those to be elevated to the peerage. Kenneth Clarke and Philip Hammond – yes; Ruth Davidson, too. But not Nigel Farage. Which will probably be fine with his supporters, and maybe Farage himself, as a robe trimmed with ermine and a seat in the House of Lords might have suggested that this die-hard rebel had finally sold out.
But where does Farage go from here? He has his radio talk show on LBC and promised, at the Parliament Square party he threw on Brexit night, to keep his beady eye trained on the next stage of talks with Brussels, to ensure no backsliding on the part of Boris Johnson and his government. Other than that? It is probably fair to say that Farage's job is done. Indeed, he said as much himself.
This, he told the flag-waving throng of Brexiteers at his party, was the culmination of his "fight over 27 years". "We took on the establishment," he went on, and "we won the war. It's over". After 11 o'clock struck, he led a rendition of "God Save the Queen" – then everyone dispersed, quietly, into the night.
Join our new commenting forum
Join thought-provoking conversations, follow other Independent readers and see their replies