Shireen Abu Akleh's killing is a threat to press freedom everywhere
The fog of conflict cannot be the go-to excuse for the death of a journalist in these circumstances. We are not default collateral, writes Bel Trew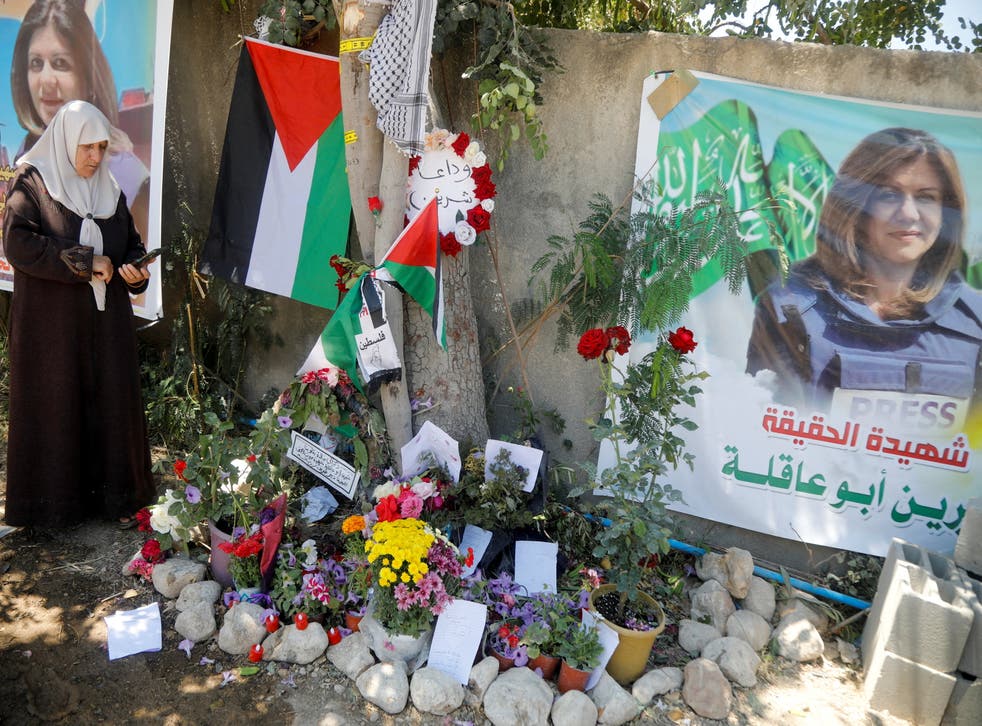 The footage is so galling, it stops in your tracks. Shot from multiple different angles, a slew of videos show members of the Israeli security forces charging at mourners at the funeral procession of slain veteran Palestinian-American journalist Shireen Abu Akleh.
They push back the crowds (the Israeli police later called them "rioters") reaching her coffin, where, wielding batons, they beat the pallbearers who, hands full, struggle to keep their grip and defend themselves. The coffin falters and for a split second, it tips straight down and nearly hits the ground. In the background is the blast of stun grenades.
Al-Jazeera, Shireen's employer as well as witnesses at the scene of her killing on 11 May, accuse the Israeli security services of shooting her dead while she was covering an Israeli military raid in the occupied West Bank. This is backed up by a preliminary analysis of harrowing videos of the killing on social media, conducted by open-source research group Bellingcat.
Join our new commenting forum
Join thought-provoking conversations, follow other Independent readers and see their replies