Flooding in communities like Tenbury Wells could turn into an environmental catastrophe
The Environment Agency and local authorities simply don't have the funds to clean up all the pollution from private and commercial properties that are under-insured, warns Neil Stothert
Saturday 22 February 2020 13:06 GMT
Comments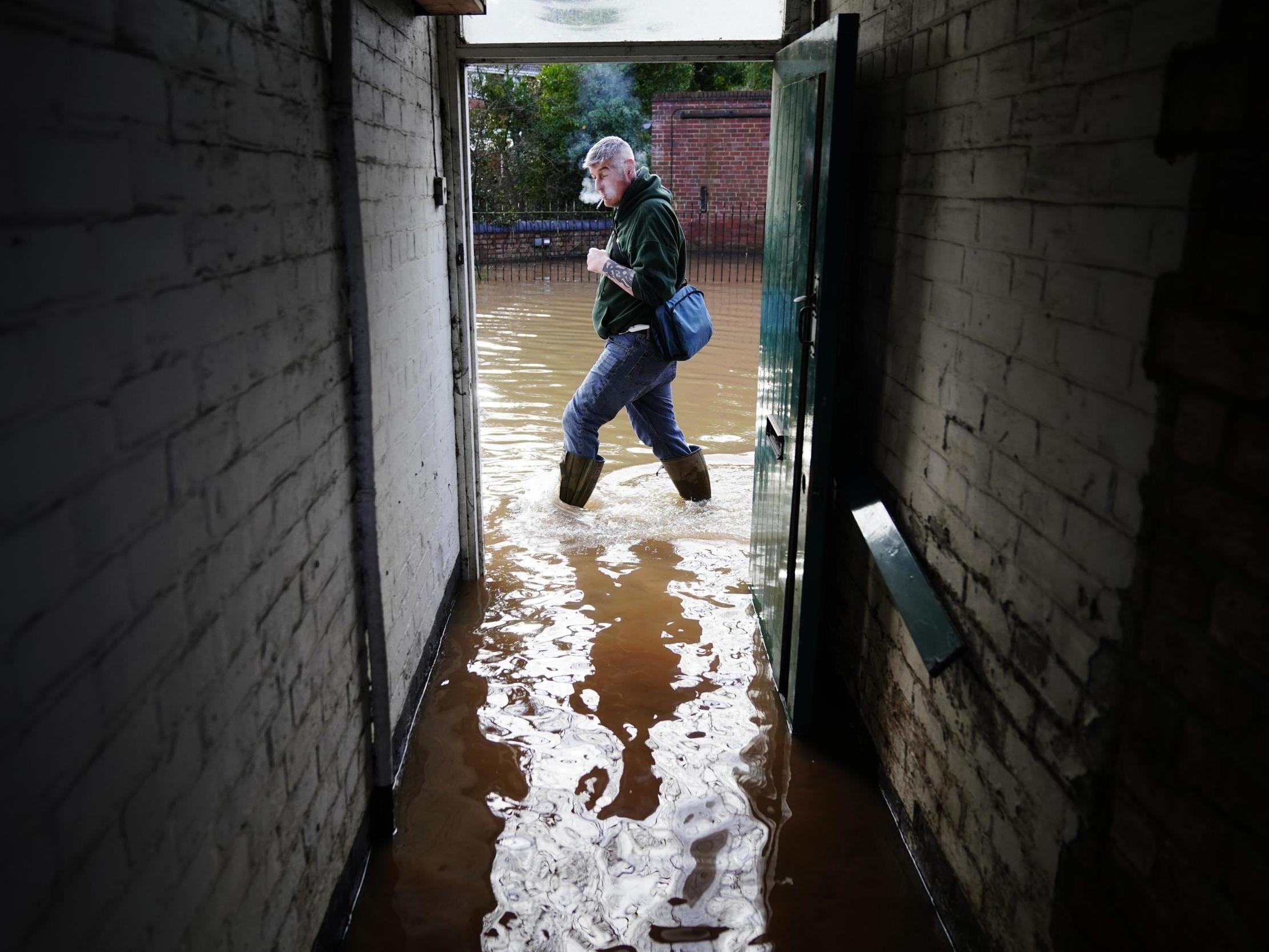 In Tenbury Wells, Worcestershire, we were one of the first towns to be hit by Storm Dennis floods, and one of the worst affected. While everyone waited for the storm to hit, the most striking thing was the sense of vulnerability due to the lack of flood defences.
The Environment Agency (EA), as part of the multiagency response, did what it could. It provided numerous "flood warnings – risk to life" in advance of the River Teme bursting its banks, and sandbags were made available.
It was down to everyone in the town to collect the sandbags themselves to shore up their homes and businesses. Of course, many people, particularly the elderly, couldn't lift a sandbag, so the community worked together and put the rudimentary flood defences in place. Fortunately, we're a farming town and people are used to mucking in. But despite everyone's efforts, the rains continued on Sunday and dirty water began to seep into over 100 homes and businesses. People had to be rescued on boats by the multiagency response teams including the amazing volunteers of the West Mercia Search and Rescue.
Join our commenting forum
Join thought-provoking conversations, follow other Independent readers and see their replies