'The Simpsons' predicted the rise of Kamala Harris – maybe. So why do cartoons have such political potency?
Animation has always retained its identity as a medium of protest, both shaping and shaped by the culture that produces it, writes Christopher Holliday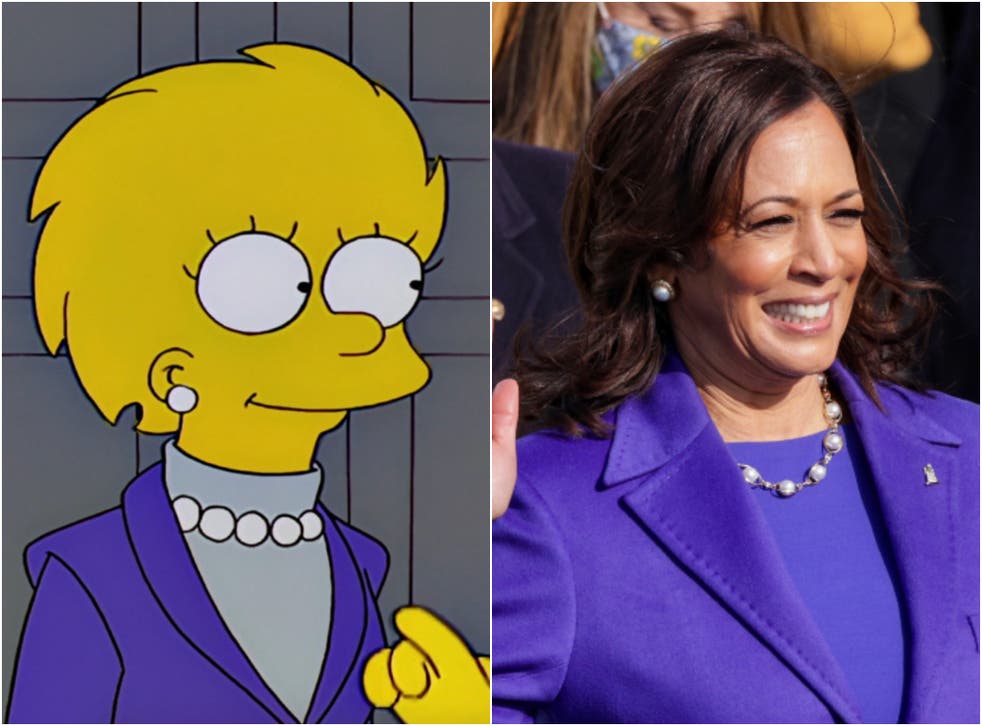 Leer en Español
When Kamala Harris took her oath to be sworn in as the first female vice president of the United States last Wednesday, it symbolised not just a victory for the visibility of women of colour in political office, but for those communities she represents. They now see themselves within the institutional structures of American domestic politics for the very first time. 
Yet for a pocket of highly media literate folks online, Vice President Harris' appointment represented something else entirely. So striking were the parallels between Harris' appearance at the inauguration ceremony and scenes from a largely forgettable episode of long-running animated sitcom The Simpsons from March 2000, that many commentators voiced their disbelief that Matt Groening's cartoon creation had somehow predicted Harris' arrival as VP.
The episode in question was "Bart to the Future", where an adult Lisa Simpson becomes the first female US president. Gathering her staff in the Oval Office, President Simpson wears a purple blazer, high-collared rollneck and pearl necklace, an outfit that seemed to anticipate Harris' own choice in jewellery and attire.
Join our new commenting forum
Join thought-provoking conversations, follow other Independent readers and see their replies