Covid-19 and Black Lives Matter have shone a spotlight on the need for minority voices in theatre
Minority artists should be encouraged to develop not only their craft, but also how they use their voices to tell stories that reflect urgent political and social changes, says Suba Das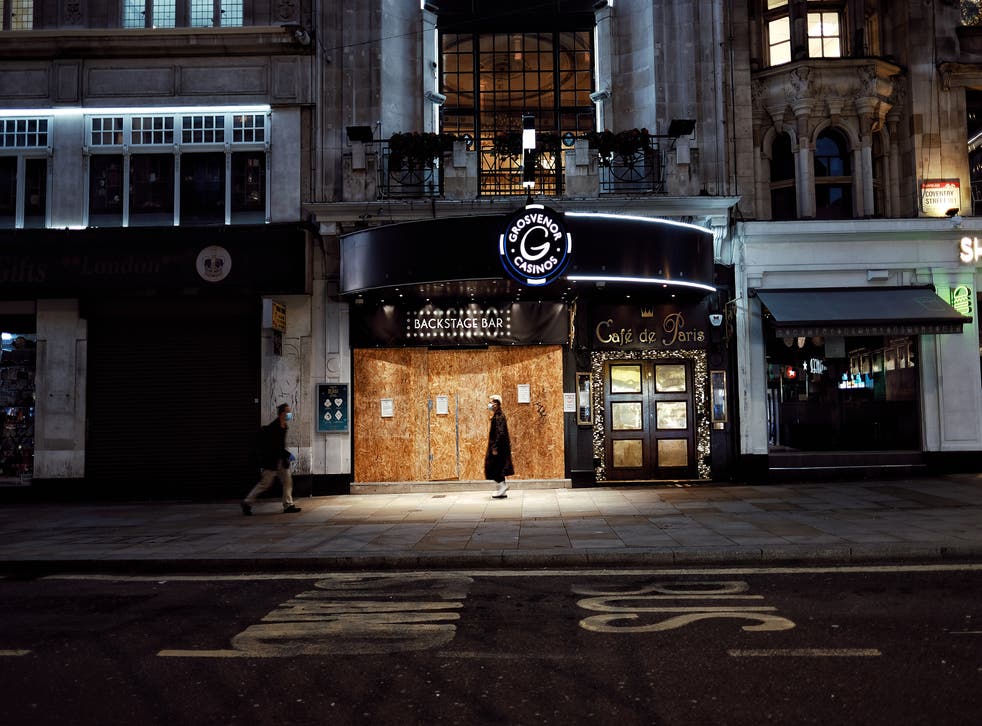 One year ago, before the madness of 2020, a new wave of diversity and representation in theatre was taking shape; Lynette Linton at The Bush Theatre, Tarek Iskander at Battersea Arts Centre and Nadia Fall at Stratford East, amongst others, had all taken key positions at influential and groundbreaking venues and were beginning to make and commission work that was more reflective of a diverse society.
This was much cause for celebration, but what had not been acknowledged was that this new wave of diverse leaders were walking into a sector that was culturally unsupported by government and financially in pretty dire straits.
Even prior to the coronavirus, year-on-year theatre had seen a vast reduction in funding and a systematic decline in audiences. What Covid-19 has done is to draw back the curtain and allow us to fully understand the vulnerability of our community.  
We are often given facts and figures about how much revenue theatre brings to the economy, and it is important that that is recognised, but this perspective can also hide the fact that the majority of artists and other theatre makers are working for low or no pay - the system is rife with exploitation. Of course, people choose to work in the theatre because the personal rewards are great, yet if people can't afford to live, then personal creative goals have to fall by the wayside, however valuable the work they create is.
Somehow there is an acceptance that this is ok, that this is the way of the world – the artist's struggle has been fetishised to the point where it's not recognised that theatre makers deserve fair remuneration for the valuable role they play in society. And this is all the more the case for diverse and minority voices.
This reality became all the starker in the middle of the first wave of the pandemic, as the world watched George Floyd being murdered, on camera, for 11 long minutes.
Since the Black Lives Matter movement found a global voice, people have asked me repeatedly whether I think there is a race issue in theatre. Of course there is.
In terms of new writing and commissions, it is clear that across the industry we are not only seeing a distinct lack of opportunities for minority voices in general, but when opportunities are created, there is a ghettoisation of the stories that are told.
We see the pigeonholing of certain cultures; we see minorities pushed into specific brackets and the work deliberately marketed only towards small minority audiences. There is no reason why minority theatre makers can't make work of breadth and depth that has mass and commercial appeal. But they are not given the opportunities.
If we look at the touring sector, the work we see lauded as progressive investment in cultural diversity often consists of performances at 100 seater venues, playing for one night only - no investment in marketing, no thoughts on audience development, no opportunities for growth. And this means no opportunity for diverse writers to develop work that engages a broader more mainstream audience.
West End theatre workers stage flashmob in Parliament Square
But conversations are happening - since Covid-19 and BLM, I've found white colleagues are asking insightful questions about themselves; progress is being made and there is an opportunity to make great change - it must be seized.
However the challenge is not only of recognition, it's one of resilience; of the ability to survive. Financial challenges stand in the way of progression, and with an industry already on its knees, it's no secret that if you're from a minority background you're more likely to be from the lower socio-economic class as well. Class and race are intertwined. This limits opportunities further. And the idea of the starving artist needs to be rejected as a romantic notion.
It has been heartening that the majority of media responses to the crisis have recognised theatre as a vital part of society. Most people understand that the arts are not frivolous, not something to be cast aside when budgets are tight. Theatre is a cultural phenomenon that necessitates society look itself in the mirror and if we don't encourage and support diverse voices as part of this process, then we're not honouring what theatre is truly for.
The events of this year have reaffirmed my belief that minority writers must be supported and nurtured. They should be encouraged to develop not only their craft but also how they use their artistic voice to tell stories that reflect urgent political and social changes.
As a direct response to the global pandemic and the Black Lives Matter movement HighTide, the theatre company I represent, has launched the School of HighTide - a free three-month workshop programme for writers. Acknowledging the barriers and structures that disproportionately impact artists in accessing opportunities and being able to sustain a career in the arts, School of HighTide is open to playwrights who identify as Black, Asian, MENA (Middle East and North Africa), Latin and/or all minority ethnic heritage and who are committed to playwriting and want to strengthen their practise. Interested parties can apply here.
We're working hard to help our industry make roads towards readdressing the massive inequality that affects theatre and society at large – the more people who can join us in this endeavour, the better.
Suba Das is creative director and CEO of HighTide Theatre in London
Register for free to continue reading
Registration is a free and easy way to support our truly independent journalism
By registering, you will also enjoy limited access to Premium articles, exclusive newsletters, commenting, and virtual events with our leading journalists
Already have an account? sign in
Register for free to continue reading
Registration is a free and easy way to support our truly independent journalism
By registering, you will also enjoy limited access to Premium articles, exclusive newsletters, commenting, and virtual events with our leading journalists
Already have an account? sign in
Join our new commenting forum
Join thought-provoking conversations, follow other Independent readers and see their replies