Trump may be down in the polls – but he is certainly not out of November's election
Watching the president lurch from crisis to crisis, though, I half wonder whether his heart is really in this race, writes Mary Dejevsky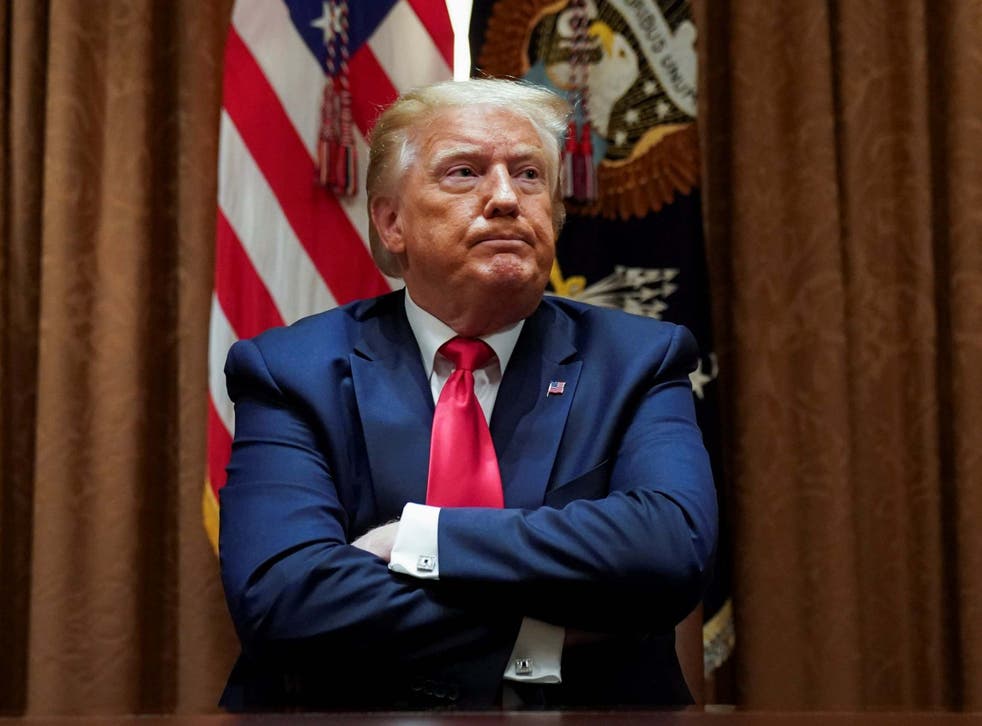 I
f Donald Trump fails to win a second term as US resident in November, then the first 10 days in June could be seen as the pivotal point. Having remained remarkably stable for many months, the polls are all moving in the same direction, and not in his favour.
Former vice president Joe Biden, who has just obtained the requisite number of delegates to secure the Democratic Party nomination, is said to be in a stronger position as challenger than any candidate since Bill Clinton in the summer of 1992. (And we know what happened that November.)
Trump is not indifferent to polls. He has a thick skin in many respects, but not in respect to the opinions of voters. So shocked was he by the latest CNN poll that put him 14 points behind Biden – 55 to 41 per cent, with a disapproval rating of 57 per cent – it was not so out of line with other polls as to suggest either major inaccuracy or bias. So Trump is down, but is he out? For the president's many detractors on both sides of the Atlantic, it is a tempting conclusion to draw.
Join our new commenting forum
Join thought-provoking conversations, follow other Independent readers and see their replies