How Algeria's regime used coronavirus to crush a revolution
A popular uprising toppled the president and was gunning for the shadowy figures running the regime – then the pandemic struck. Report by Borzou Daragahi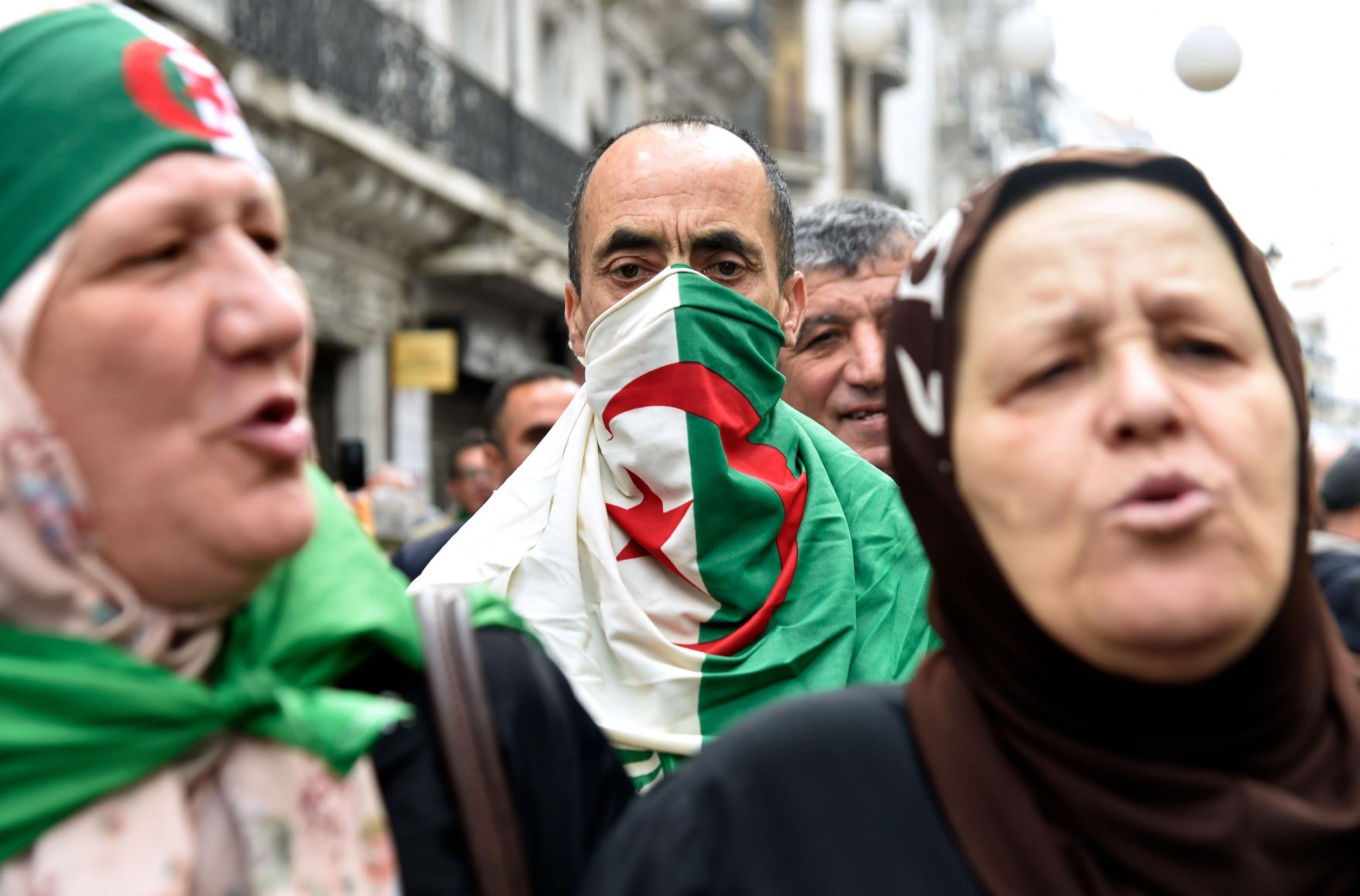 The threat of the coronavirus is already discouraging Algerians from heading into the streets to protest a powerful regime in place for nearly six decades. But just to make sure Farouk Kadiri can't leave his house to join weekly anti-government protests, the authorities in his town came up with a simple solution: they post two police officers outside his home every Friday afternoon.
"They come around 2pm and stay until sunset," Kadiri, a 32-year-old accountant in the southern Algerian city of El Oued, tells The Independent. "That's during the time of the protests."
The ubiquitous enforcers of Algeria's military and security apparatus also took other measures to keep him off balance. They got him fired from his job and tell prospective employers in his city not to hire him. They locked him up in jail for several months on spurious charges. And they demand that he shows up weekly for interrogation sessions.
Join our commenting forum
Join thought-provoking conversations, follow other Independent readers and see their replies