Deforestation of Amazon in Brazil surges to record new high
'To say we'll miss it when it's gone, is like saying we'll miss our lungs when they're gone'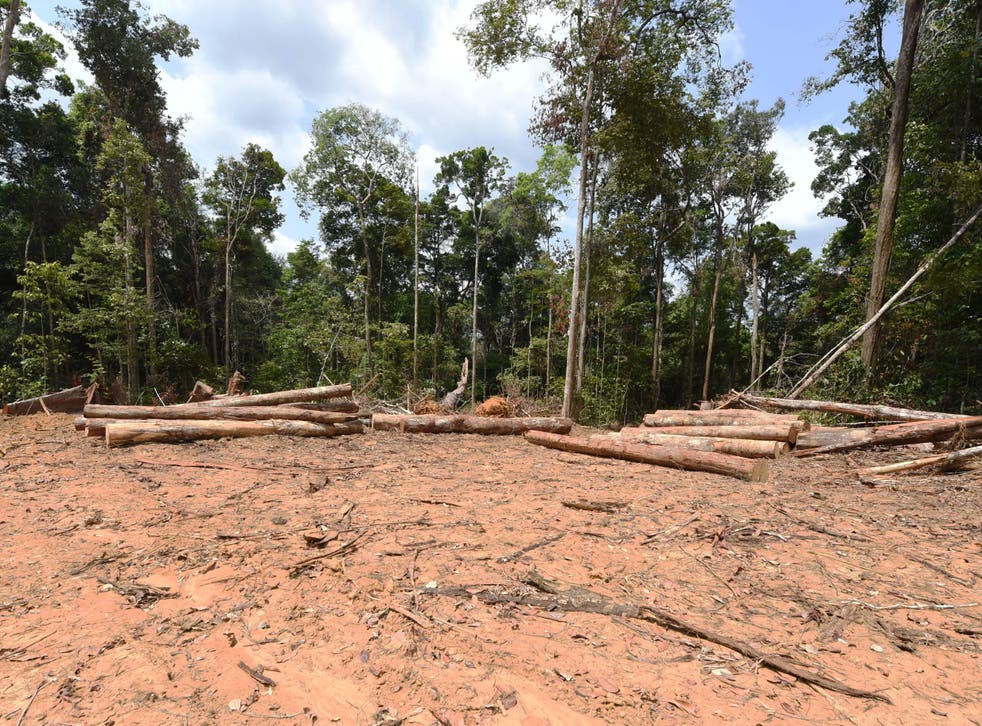 Deforestation in the Amazon surged to record levels last month, according to alarming new data from the Brazilian government.
The amount of forest removed was up by nearly double compared to April last year, it showed.
Environmental campaigners claimed deforestation had become "institutionalised" in the country which contains much of the world's largest tropical rainforest and pointed the finger at Brazil's president for the record levels.
Register for free to continue reading
Registration is a free and easy way to support our truly independent journalism
By registering, you will also enjoy limited access to Premium articles, exclusive newsletters, commenting, and virtual events with our leading journalists
Already have an account? sign in
Register for free to continue reading
Registration is a free and easy way to support our truly independent journalism
By registering, you will also enjoy limited access to Premium articles, exclusive newsletters, commenting, and virtual events with our leading journalists
Already have an account? sign in
Join our new commenting forum
Join thought-provoking conversations, follow other Independent readers and see their replies