The war is between Armenia and Azerbaijan. The world is getting dragged in
Eruption of fighting between Azerbaijan and Armenia has put the squeeze on world and regional powers, reports Borzou Daragahi
Wednesday 07 October 2020 19:25 Comments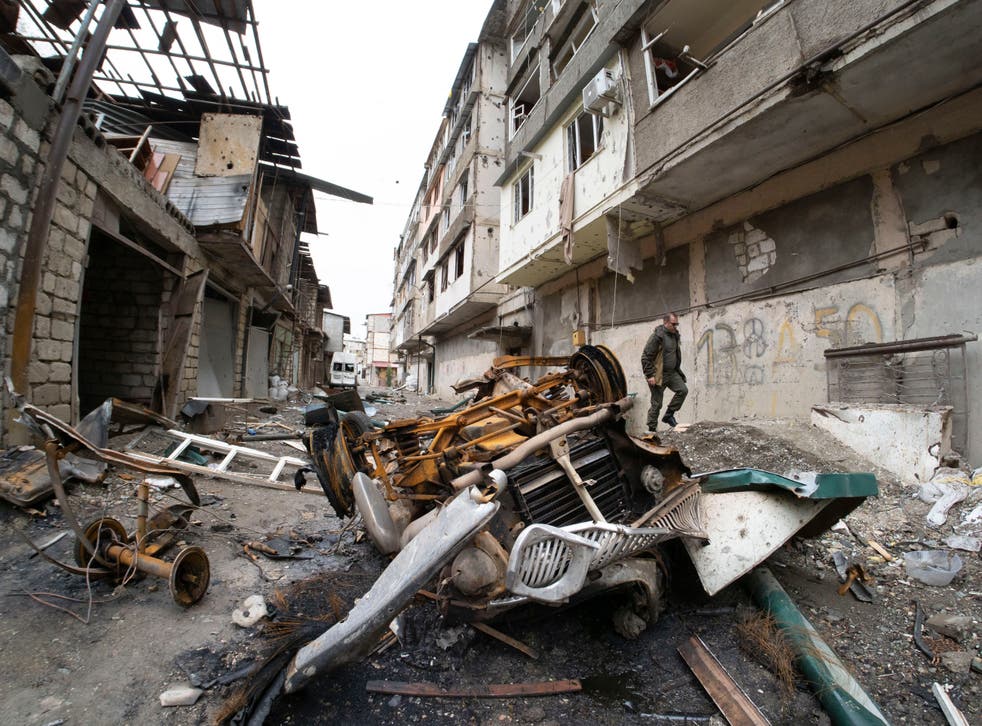 For years, nations have sought to steer clear of the toxic melange of surging nationalism and age-old grievances festering in the southern Caucasus. Iran, Israel, Russia, United States and others attempted to maintain cordial ties with both Azerbaijan, a wealthy purchaser of weapons and exporter of natural gas, and Armenia, a major conduit to an influential and successful diaspora with ties to power across the world.  
But the recent eruption of fighting between Azerbaijan and Armenia, described as some of the most fierce warfare in 30 years, has put the squeeze on world and regional powers attempting to maintain their distance from the conflict.
The fighting is over the breakaway ethnic Armenian region of Nagorno-Karabakh. The hilly, landlocked stretch of land has been ruled as an Armenian protectorate since an early 1990s war, which left some 30,000 dead, even though it is internationally recognised as part of Azerbaijan.
Join our new commenting forum
Join thought-provoking conversations, follow other Independent readers and see their replies