Charlie Hebdo defiantly tests limits of free speech as terror trial begins
The decision to republish the inflammatory cartoons that prompted the 2015 attacks on the opening day of court proceedings has reignited old debates, writes Anthony Cuthbertson
Wednesday 02 September 2020 19:49 BST
Comments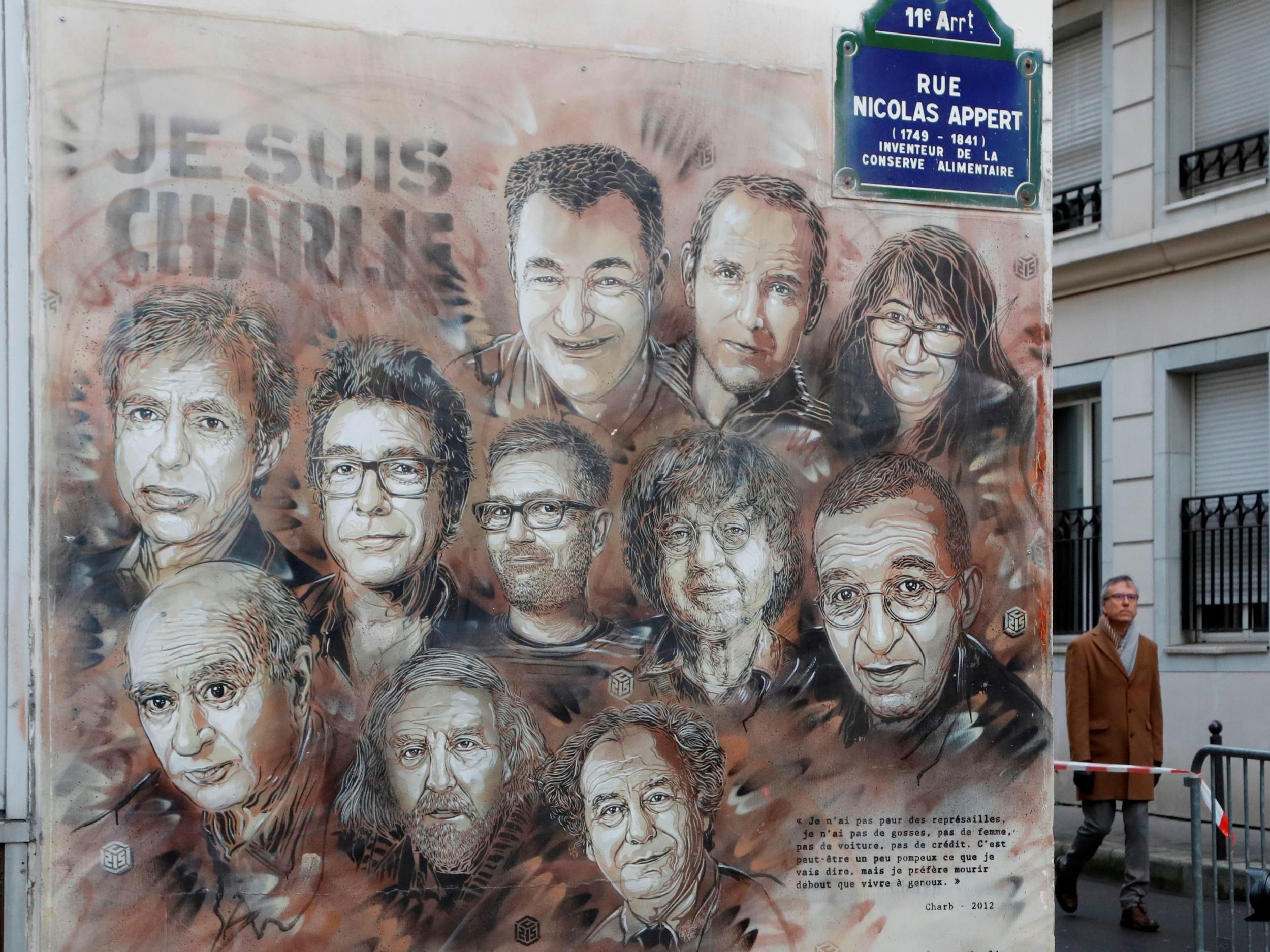 On Wednesday morning, as 14 people accused of orchestrating the deadly terrorist attack on French satirical magazine Charlie Hebdo prepared to stand trial, the top trending term on Twitter in France was #JeNeSuisPasCharlie.
The hashtag was a direct contradiction of the slogan "Je suis Charlie" – I am Charlie – which had trended worldwide in the wake of the 2015 attacks in solidarity with victims and the publication.
The apparent reason to defy such sentiment at such a sensitive time was the magazine's controversial decision to republish a series of inflammatory cartoons ahead of the trial that had provoked the attacks five years ago.
Join our commenting forum
Join thought-provoking conversations, follow other Independent readers and see their replies