'A new marine species': China unveils world-first drone carrier with AI system and fleet of autonomous vessels
The Zhu Hai Yun can be controlled remotely and will play role in China's maritime security, as well as non-defence tasks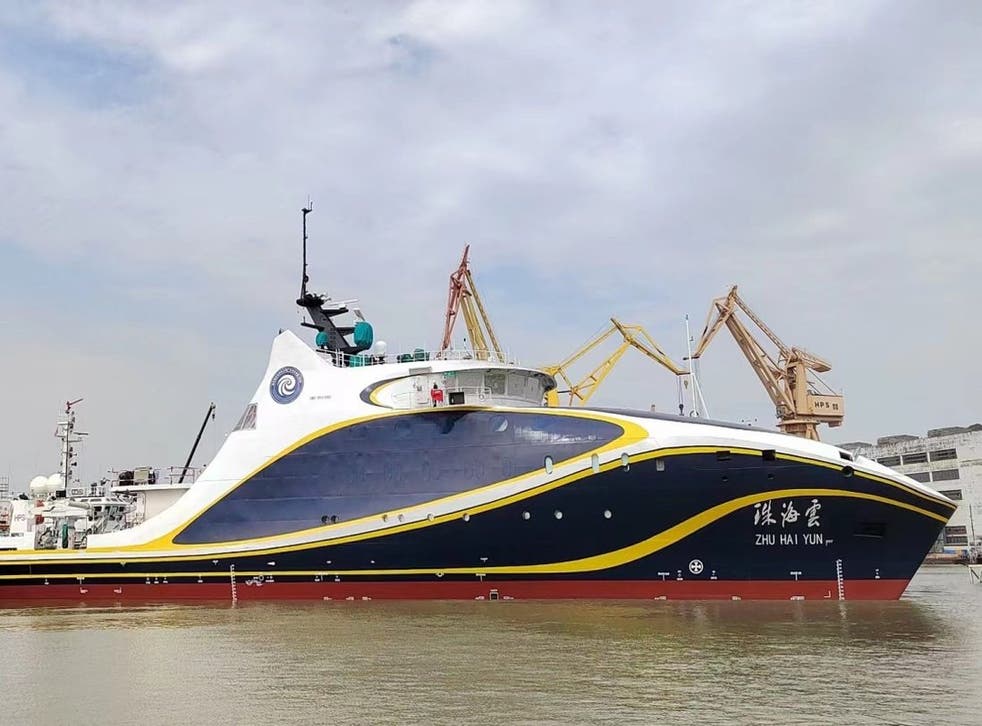 China has reportedly launched a drone carrier with a one-of-a-kind artificial intelligence system that contains dozens of autonomous drones, ships and submersibles to conduct marine research and observation.
The vessel – 88m long, 14m wide and 6m deep – can be controlled remotely or navigate autonomously in open water, as well as form a network to observe targets and play a role in maintaining maritime security, reported the South China Morning Post.
It is expected to help in marine disaster prevention, monitoring the marine environment and offshore wind farm maintenance, according to China's Science and Technology Daily.
Register for free to continue reading
Registration is a free and easy way to support our truly independent journalism
By registering, you will also enjoy limited access to Premium articles, exclusive newsletters, commenting, and virtual events with our leading journalists
Already have an account? sign in
Register for free to continue reading
Registration is a free and easy way to support our truly independent journalism
By registering, you will also enjoy limited access to Premium articles, exclusive newsletters, commenting, and virtual events with our leading journalists
Already have an account? sign in
Join our new commenting forum
Join thought-provoking conversations, follow other Independent readers and see their replies