'Keep calm and stop buying toilet paper!' Empty shelves in Australia as coronavirus fears prompts widespread panic buying
'I put it down to stupidity. It's craziness,' a shopkeeper tells Gary Nunn, whose shop has just one toilet roll left
Friday 06 March 2020 15:36 Comments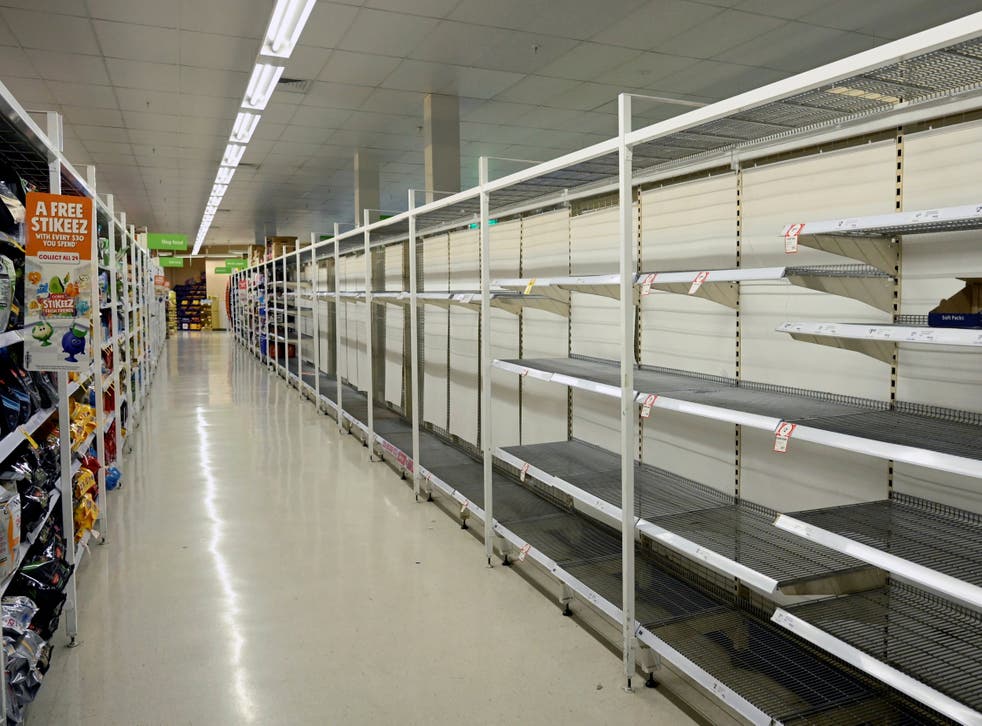 In the 1-Stop Convenience Store in Adelaide's city centre, shopkeeper Pavan is looking at an empty shelf that's usually full of toilet paper.
"By the end of Monday, all the loo roll had totally gone," he told The Independent. "I guess people are worried coronavirus might spread and they don't want to come out if they catch it."
Pavan himself followed suit, buying "two huge packets – just to be on the safe side".
Join our new commenting forum
Join thought-provoking conversations, follow other Independent readers and see their replies