Coronavirus: Macau becomes a ghost town as casinos close in historic move to slow outbreak of deadly virus
In a first for Macau, bets are off in the casinos that have transformed the tiny city on China's southern coast into gaming capital of the world, finds Matthew Keegan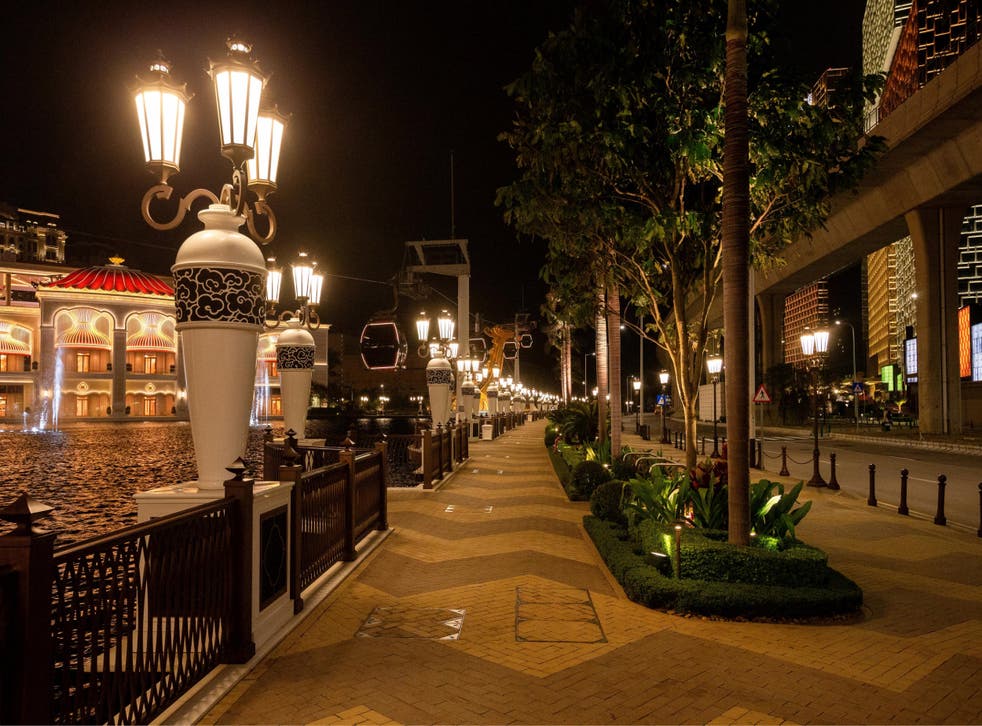 While the glittering lights and neon glow of Macau's Cotai Strip may still be illuminating the night sky, inside the casino floors are empty. The entrance doors that usually see tens of thousands of visitors pass through every day are closed. There are no crowds of people – instead it's just an eerie quiet.
In an unprecedented move, Macau officials announced that from midnight on 5 February the city's casinos would be shutting down for 15 days to prevent the spread of coronavirus.
Macau has 41 casinos, which employ around 57,000 full-time staff. The closure also covers 18 other types of premises including theatres, cinemas, gaming arcades, gyms, internet cafes, bowling centres, beauty parlours, night clubs, karaoke venues and discos.
Join our new commenting forum
Join thought-provoking conversations, follow other Independent readers and see their replies