Coronavirus: The team of Ebola medics fighting Covid-19 at the centre of Italy's outbreak
Dr Gina Portella has worked in Afghanistan, Sudan and Sierra Leone. She tells Federica Marsi the first step to fighting a contagion is learning how to help others 'without feeling constantly under threat'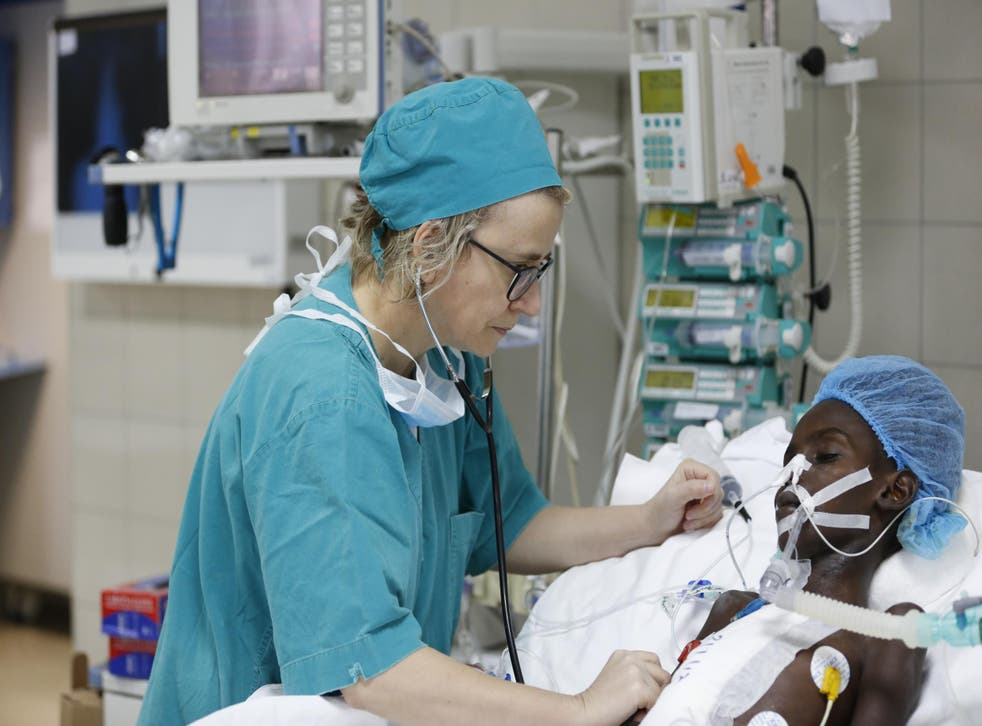 If the fight against coronavirus is a war, Gina Portella of all people knows what one looks like. After 15 years between Afghanistan, Sudan and Sierra Leone – a country ravaged by an outbreak of Ebola – the anaesthesiologist-intensive care specialist is about to enter a new battlefield, this time on home turf.
Italy is where the world's deadliest coronavirus outbreak has hit the hardest. On Sunday, the death toll stood at 15,362 – more than in China and the US combined – but the real number may be four times higher. In Bergamo, a province of about a million people in the region of Lombardy, the sheer number of patients succumbing to the coronavirus is overwhelming every hospital.
The challenge humbles even a war-hardened medical professional like Dr Portella. "I tell myself to go slow because working here will be tough," she tells The Independent.
Join our new commenting forum
Join thought-provoking conversations, follow other Independent readers and see their replies