Masked cosmonauts and faulty testing kits: Face to face with coronavirus on a Moscow Covid-19 ward
The Independent's Moscow correspondent Oliver Carroll sees inside the healthcare machinery fighting Russia's spiralling coronavirus outbreak, where according to officials 90 per cent of new patients are aged 65 or under
Wednesday 06 May 2020 20:56 Comments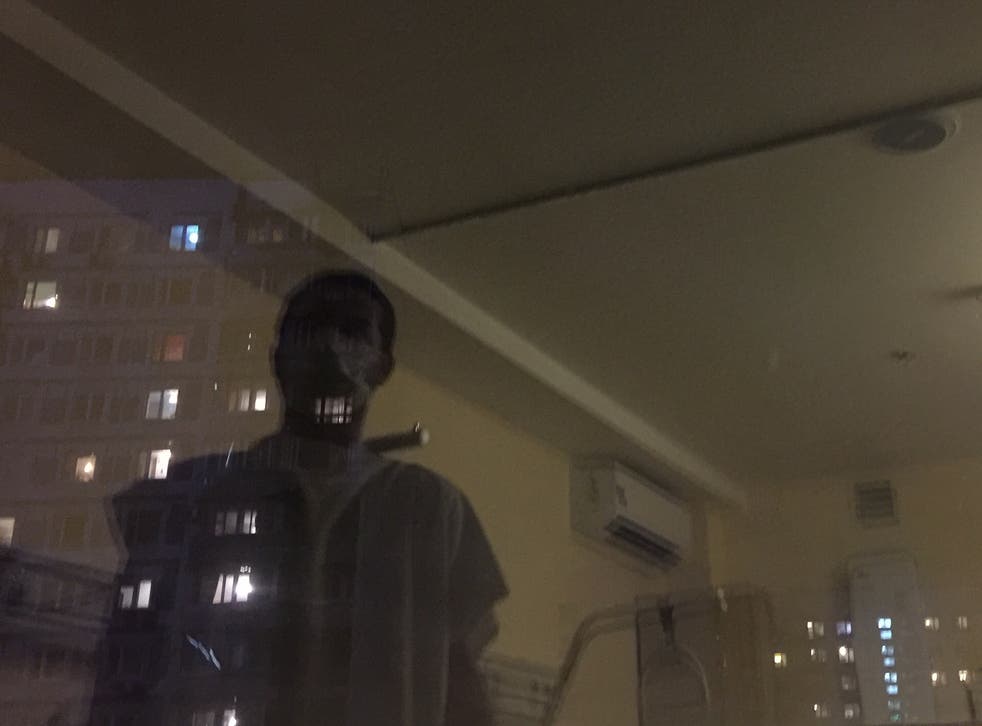 Seeing the cosmonauts in white suits standing in the void behind the plexiglass doors was the moment it hit.
In time, I would come to learn the names of the doctors and nurses. But for now, in the pitch black, I could barely make out the human features behind their masks. The otherworldliness of it all was the only comfort in my now dawning horror of being admitted to one of Moscow's Covid-19 red zones.
The undercover reporting assignment was, to put it mildly, unplanned. Throughout the course of the week, I'd gone through several stages of malaise: feeling peculiar, then feverish, and as fatigued as a rusty bike chain. I spoke to doctors over Skype, but they were unable to offer any clear answers. A nurse dropped by my flat to do a Covid-19 test; that came back negative. By day seven, I was coughing up blood. So I took the shallowest of deep breaths, fumbled to put on a face mask, and headed to the clinic.
Join our new commenting forum
Join thought-provoking conversations, follow other Independent readers and see their replies