Coronavirus: Fear and anger in South Korea as president and secretive cult blamed for virus outbreak
In historic Daegu, the site of the worst outbreak outside of China, locals are furious at Moon Jae-in for his perceived slow response to the outbreak, finds Donald Kirk
Friday 28 February 2020 17:26 GMT
Comments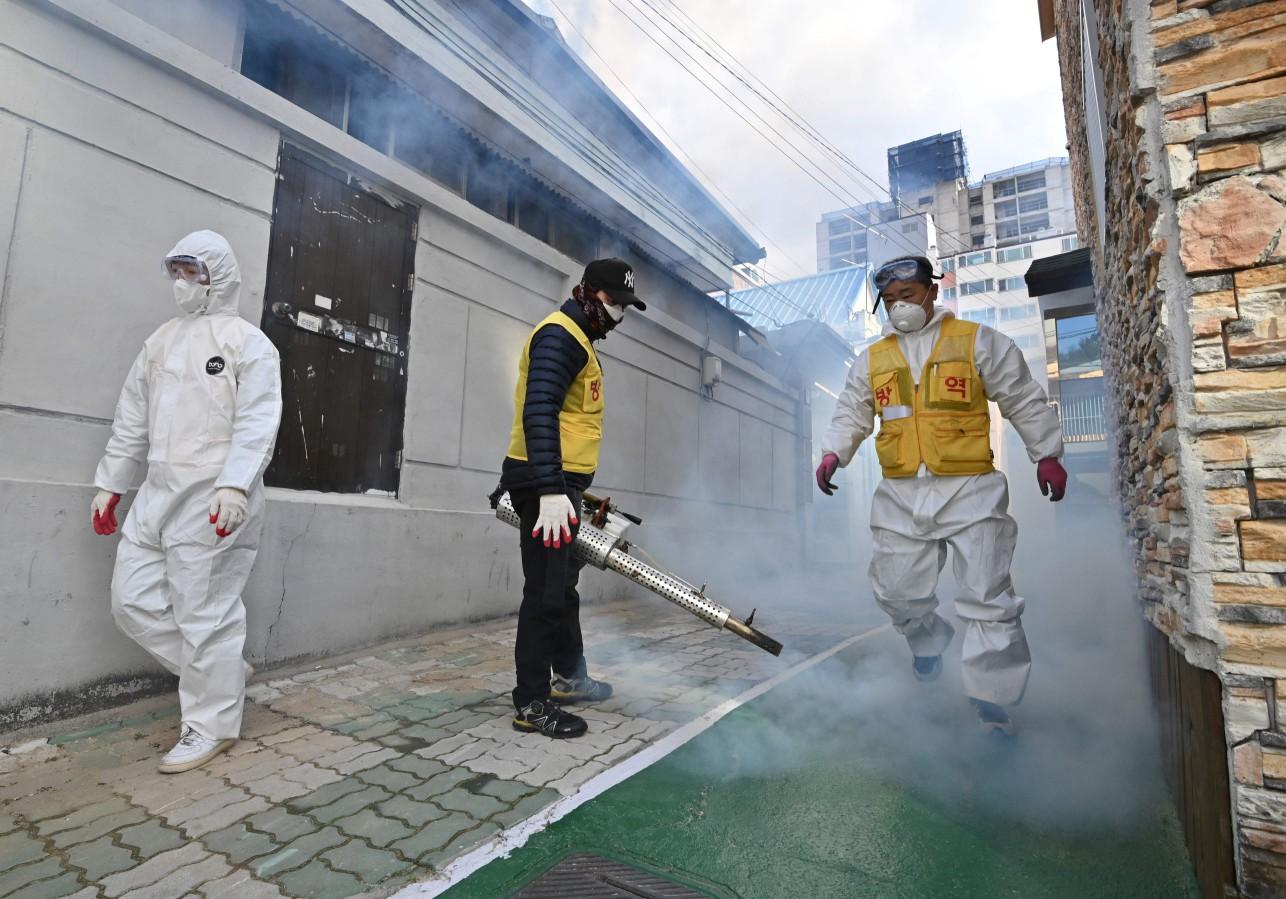 Here at ground zero of the most fearsome disease to strike Korea in modern times, the anger is almost palpable. The liberal president Moon Jae-in largely being blamed – in his apparent bid to appease China, he enabled coronavirus to take root in the Korean republic.
After the infected toll spiked in China, Moon urged everyone not to worry, and not to believe the sensational rumours that Korea could be next.
Now the country has the second-highest number of infected patients after China, with 2,337 having tested positive – 571 new cases were reported on Friday, its biggest daily increase, and 14 people have died.
Join our commenting forum
Join thought-provoking conversations, follow other Independent readers and see their replies