As Europe's death toll surges, how has Russia avoided a coronavirus crisis?
Analysis: Russia shares a 2600 mile border with China, but its low coronavirus caseload has many scratching their heads. The situation is unlikely to last for long, writes Oliver Carroll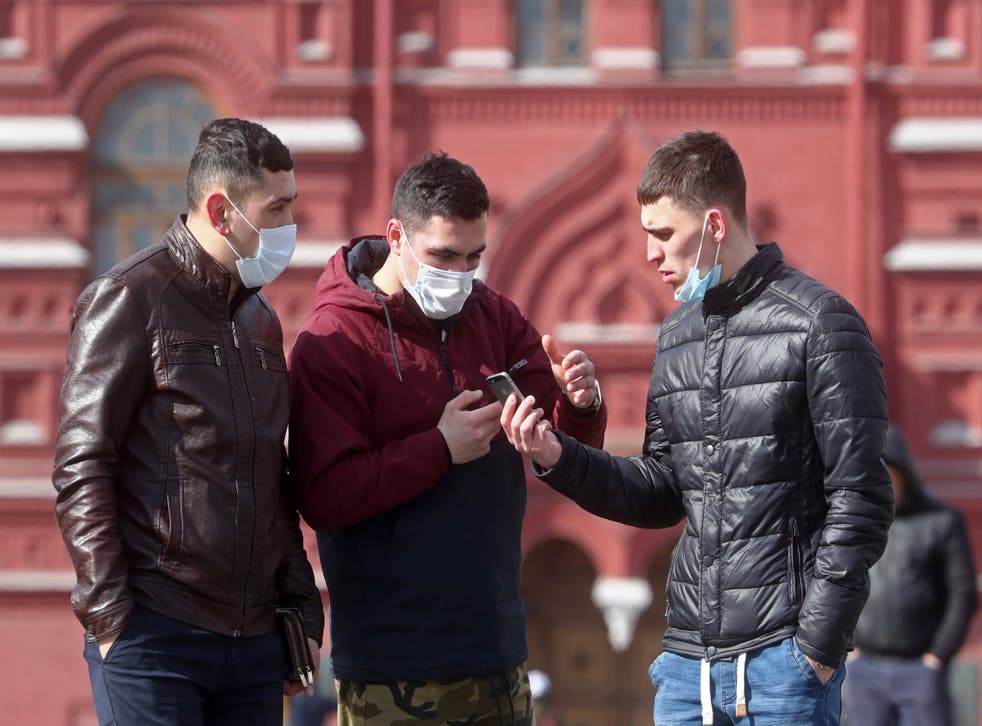 Outwardly at least, Russia is confident. The coronavirus is observing Russian immigration rules, say the state media broadcasts. The only Russians to be infected are those arriving from abroad. "The system is working."
On Saturday evening, the Kremlin even announced it would be sending 100 of its military doctors and planeloads of medical equipment to help Italy, the country most affected by the pandemic.
On one level, Moscow has good reason to feel bullish. Over the last week, the number of confirmed Covid-19 cases has been rising steadily, but they aren't yet an exponential horror. As of Sunday, the country of 146 million was reporting just 367 cases and one – disputed – death.
Join our new commenting forum
Join thought-provoking conversations, follow other Independent readers and see their replies