Coronavirus: Activists call for amnesty amid signs Covid-19 is beginning to hit Russian jails
In a prison system that has no intensive care beds and as many as half of the population have weakened immune systems, a selective release of inmates appears to be the only viable option, Oliver Carroll finds
Wednesday 15 April 2020 06:18 Comments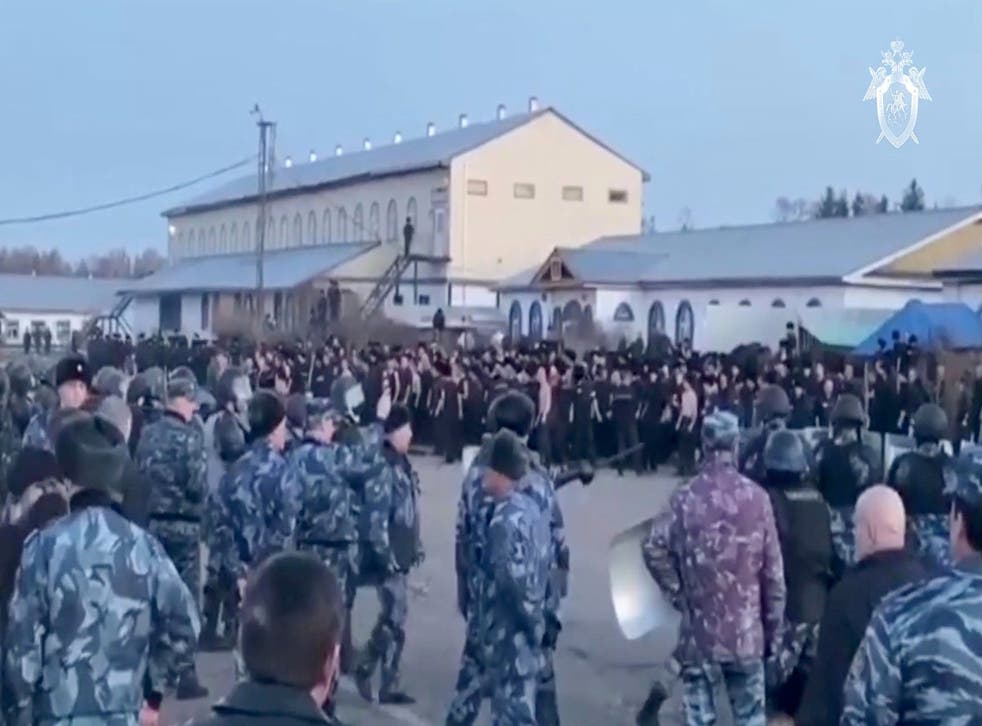 On Friday evening, Russian newswires took a brief pause from the coronavirus.
In Siberian Angarsk, deep in one of the most criminal regions of Russia, hundreds of prisoners were staging a mutiny. The footage emanating from prison colony No 15 was shocking: inmates in crowded cells slitting their forearms in protest at alleged violence from guards; videos of the prisoners begging relatives to intervene; flames engulfing much of the prison territory; and an unforgiving special forces operation to regain control.
One prisoner died, circumstances yet to be ascertained, in what was the most serious prison riot in Russia in living memory.
Join our new commenting forum
Join thought-provoking conversations, follow other Independent readers and see their replies