East or west: Czech spy row with Russia reveals Prague's battle for the political soul of a nation
The row between Prague and Moscow has seen almost 40 diplomats expelled from both countries and exposed a deep political conflict in the Czech Republic, reports William Nattrass in Prague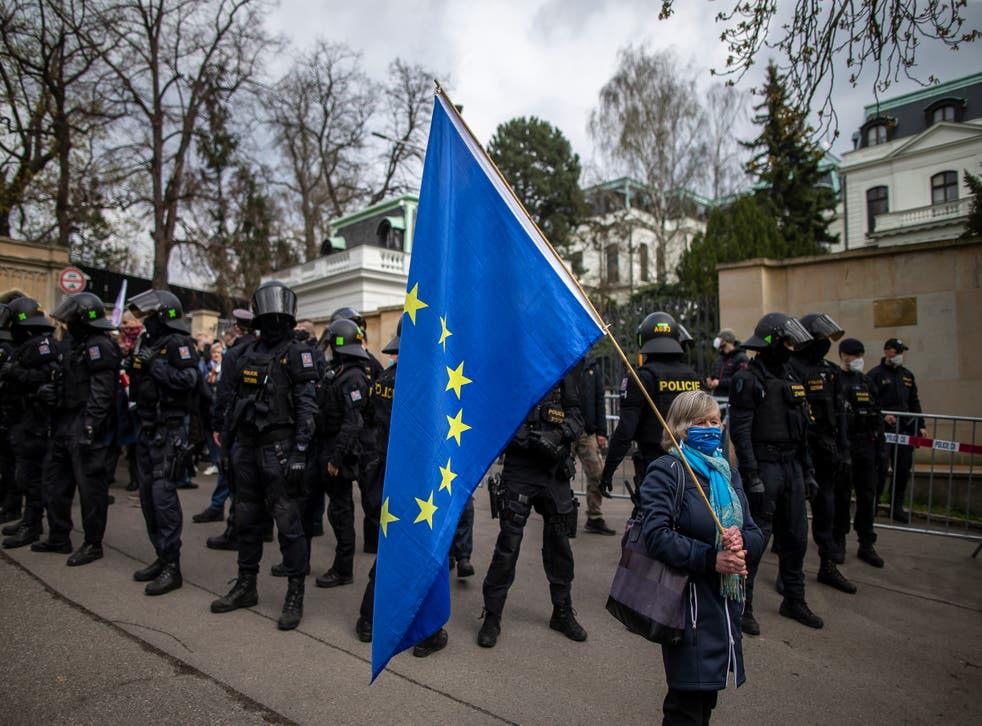 O
n Monday night, Prague Castle blazed neon-blue as the words "High Treason" were projected onto the walls. The stunt took aim at the Czech president, Milos Zeman, who, in the light of a diplomatic crisis with Russia, has come to embody a battle for the political soul of the Czech Republic.  
On Saturday, Czech prime minister Andrej Babis held an emergency press conference to announce "unequivocal evidence" pointing to the involvement of Russian secret agents in a huge explosion which killed two workers at an arms depot near the Moravian village of Vrbetice in 2014. 
It has been speculated that the armaments destroyed in the explosion were bound for Ukraine and for rebel forces in Syria. The two agents accused of carrying out the attack – Alexandr Miskin and Anatolij Cepigov – are the same GRU operatives blamed for the Salisbury poisoning in the UK four years later. 
Join our new commenting forum
Join thought-provoking conversations, follow other Independent readers and see their replies