Delhi riots: Dust settles after worst religious violence in decades as locals demand accountability
Outcry as judge who criticised government over riots is transferred out of Delhi, Adam Withnall reports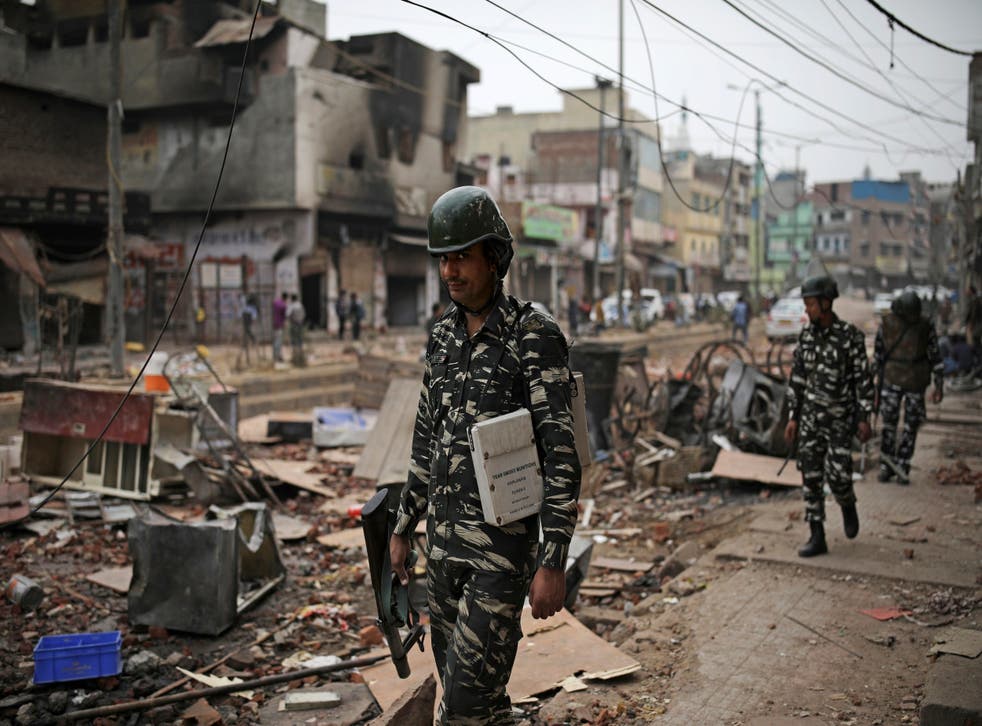 At least 35 people are now believed to have died in the worst religious riots to hit Delhi in decades, as a critical judge was transferred away from the capital amid mounting questions over the authorities' response to the violence.
Both the central administration of prime minister Narendra Modi and the city's devolved government were being criticised on Thursday over how hundreds of hooligans chanting Hindu nationalist slogans were able to attack Muslim properties and religious sites for three days before the situation was brought under control.
The death toll could yet rise, with 30 of those confirmed killed reported by a single facility, the Guru Teg Bahadur (GTB) Hospital. Its director told AFP that those who died had suffered their wounds on Monday and Tuesday, and "all of them had gunshot injuries".
Join our new commenting forum
Join thought-provoking conversations, follow other Independent readers and see their replies