Out of the shadows: UAE's Jewish community thrives after political agreement
The normalisation of relations between the UAE and Israel is having a marked impact on the lives of ordinary people, reports Bel Trew in Dubai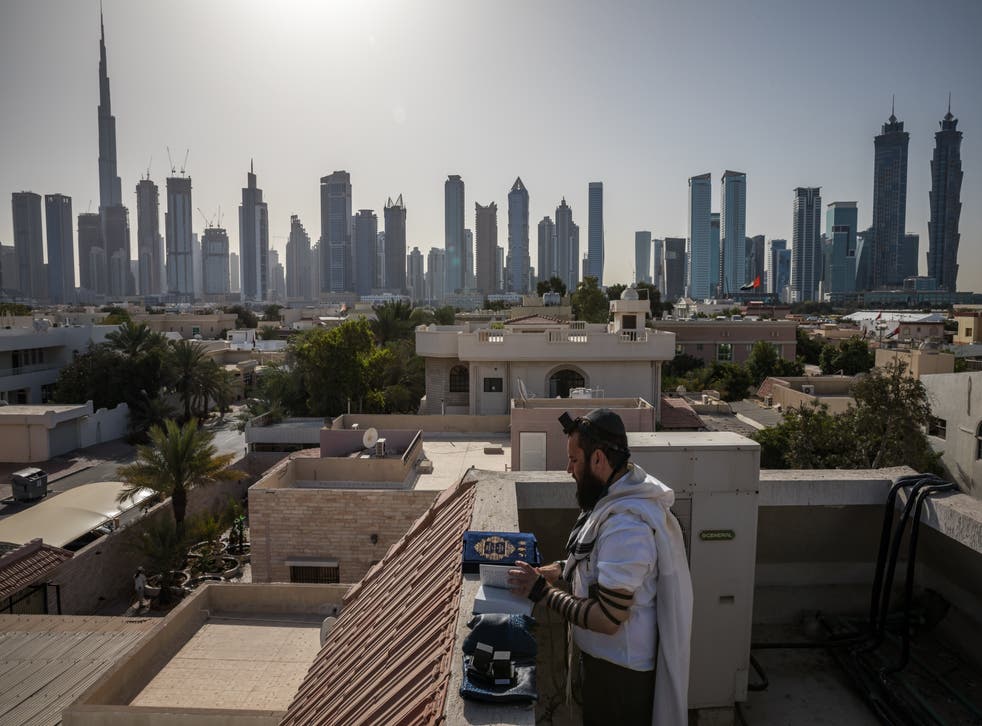 F
or the French-Moroccan-American couple, Dubai was among the last places they would have imagined picking for their Orthodox Jewish marriage ceremony which took place two weeks ago.
Despite being a long-term favourite for luxury weddings and winter breaks, the UAE has not been an easy place for observant-Jewish visitors.
Until recently the 1,000 or so members of the resident Jewish community had kept a low profile. Despite there being at least 45 official churches servicing the 800,000-strong Christian community in the UAE, there is still no permanent synagogue in any of the Emirates. Kosher food options used to be so non-existent that long-term visitors to Dubai described bringing their own cling-film wrapped kosher supplies, and even pots and pans, with them.
Join our new commenting forum
Join thought-provoking conversations, follow other Independent readers and see their replies