Greek protesters accuse government of using coronavirus as cover to pass anti-environmental law
The bill, which passed parliament on Tuesday, opens up protected nature sites to oil exploration and construction projects, writes Anastasia Miari in Athens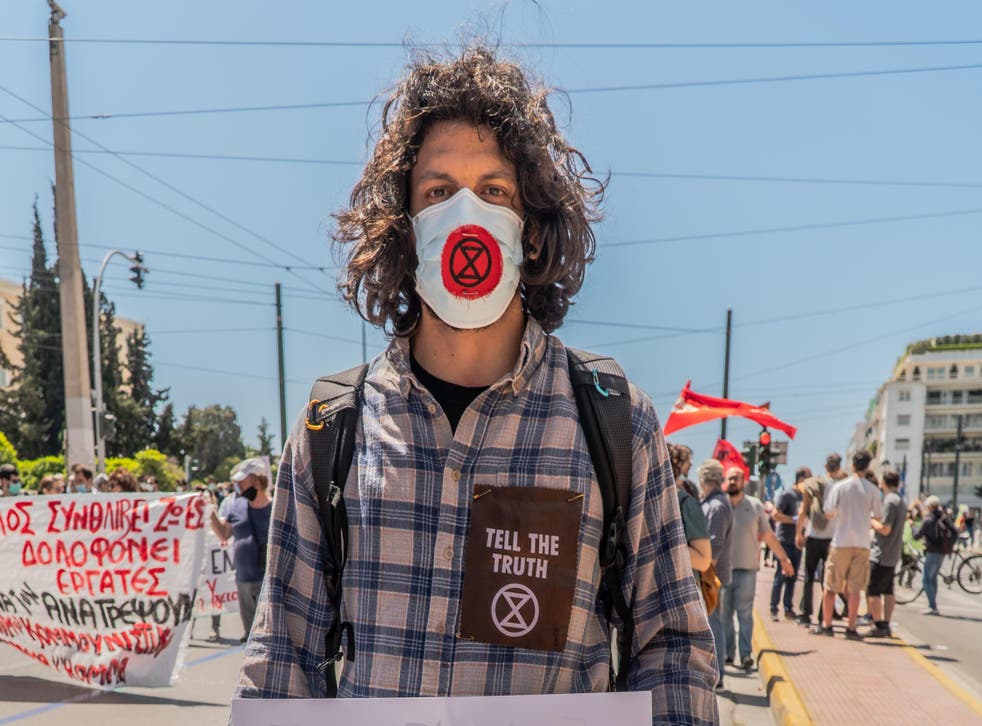 Since the easing of Greece's lockdown began on 4 May, protesters have descended upon parliament in Athens's Syntagma Square to demand the withdrawal of a new environmental bill, accusing the government of rushing the law through parliament while the country has been on lockdown and citizens unable to gather and rally against it.
The bill was put forward by prime minister Kyriakos Mitsotakis – widely praised both for his environmental credentials and for his stringent measures in keeping Covid-19 at bay in Greece. To date, there have been just 146 deaths among a population of 10.72 million.
But the new law, dubbed the Modernisation of Environmental Legislation Bill, would allow for the exploitation of biodiversity-rich sites previously given protection under the Natura 2000 scheme, an EU network of nature protection areas.
Join our new commenting forum
Join thought-provoking conversations, follow other Independent readers and see their replies