India records highest number of cases globally in August – but continues to lift lockdown
WHO says country has single-handedly raised the global Covid-19 caseload by 1 per cent in the past week – yet metro services are reopening and key national exams are going ahead, as Adam Withnall explains
Tuesday 01 September 2020 14:42 Comments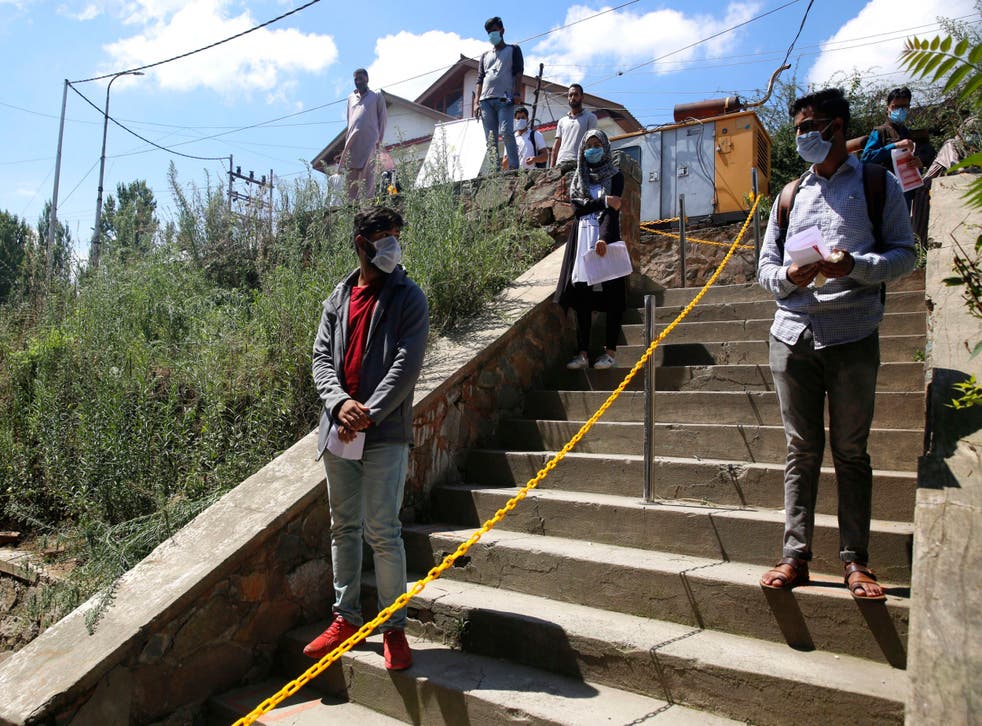 India continued to ease lockdown restrictions on Tuesday, opening up businesses and transport links and reducing red tape on inter-state travel – at the end of a month that has seen it report the highest number of coronavirus cases anywhere in the world.
The nearly 2 million infections recorded by the health ministry in August takes its total up to 3.7 million, and eclipses even the highest monthly figures set by the worst-affected US and Brazil.
Experts have said India will ultimately overtake both those countries to have the world's highest caseload. It added an average of 64,000 cases a day in August, setting a global single-day record of 78,761 new cases on Sunday, although the figure was slightly down to 69,921 on Tuesday.
Join our new commenting forum
Join thought-provoking conversations, follow other Independent readers and see their replies