World's biggest vaccine drive slowed down by lack of trust in India's homegrown coronavirus jab
While burnishing its international image as a vaccine powerhouse, India's domestic inoculation drive has struggled to convince its own people that a homegrown jab is safe, as Shweta Sharma reports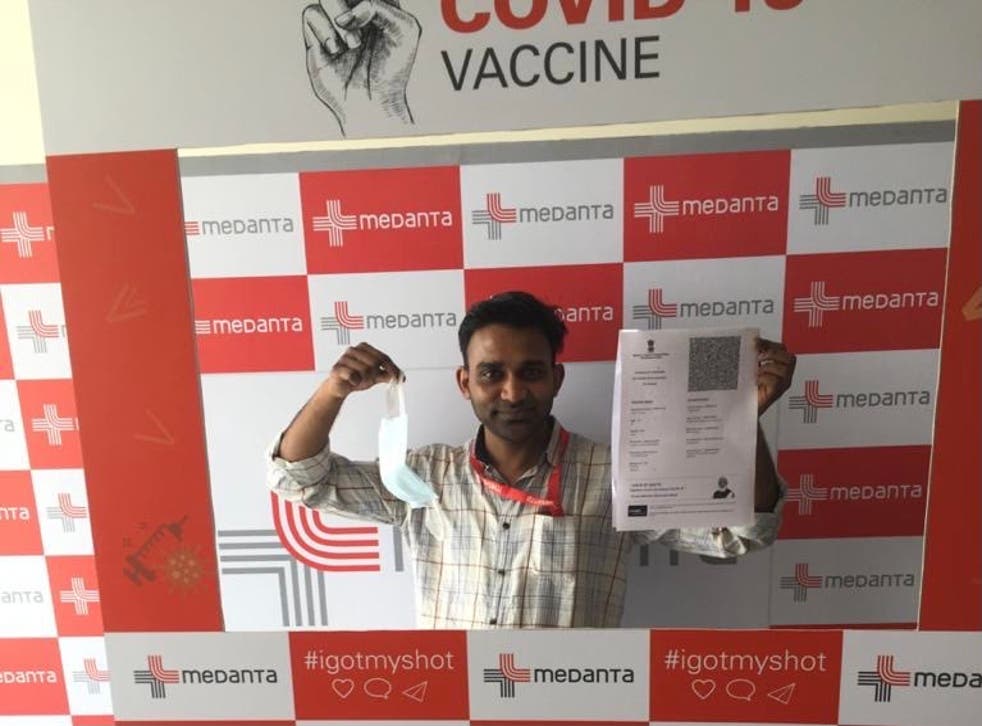 Frontline healthcare worker Vipin Thomas has spent the past year serving at a Covid-19 hospital in India's burgeoning industrial town of Gurugram. When he heard that he had to have the coronavirus shot, he had only one question: which one?
India, home to the world's largest vaccine-maker Serum Institute of India (SII) and acknowledged as the "pharmacy of the world", has invested considerable effort into establishing vaccine diplomacy with its Asian neighbours. However, at home, it's struggling with a unique problem: vaccine hesitancy spreading through word-of-mouth about the efficacy of its homegrown coronavirus shot, Covaxin.
"I have managed to stay safe from Covid-19 all these months even while working at the hospital, why would I take something that's results are unknown?" Thomas told The Independent the day he got his second jab of Covishield, the brand name in India for the vaccine developed by AstraZeneca and the University of Oxford.
Join our new commenting forum
Join thought-provoking conversations, follow other Independent readers and see their replies