Iraq names head of intelligence as new prime minster-designate
Country beset by a number of crises - from the rise of Covid-19, a healthcare system in tatters, lack of oil revenue, and a resurgent Isis. Patrick Cockburn reports.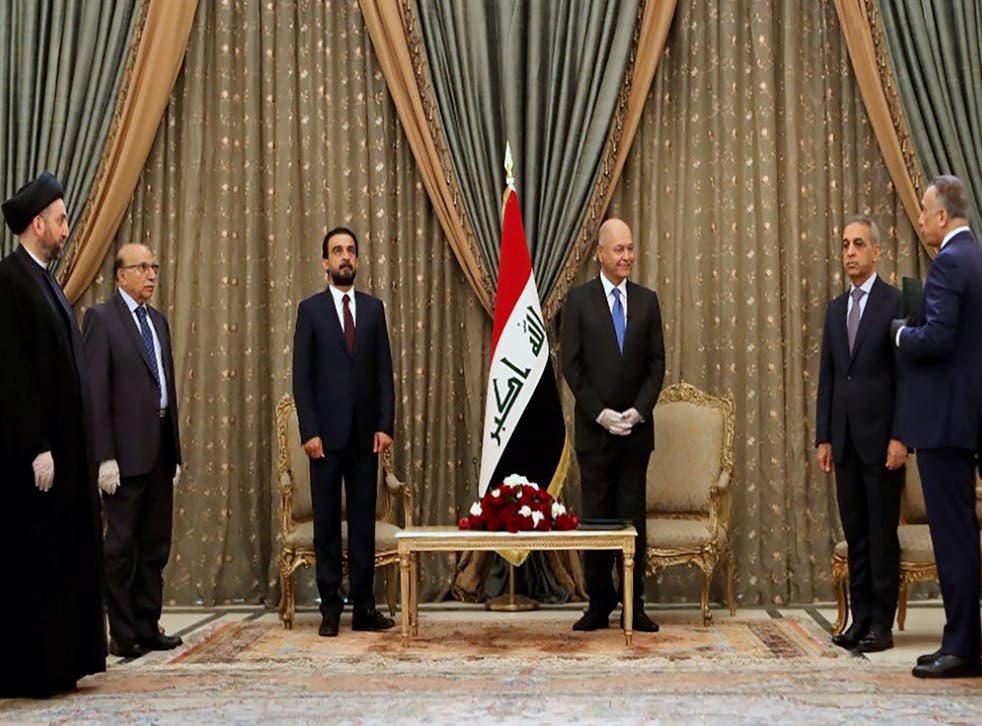 The chief of Iraqi intelligence has been appointed Iraq's third prime minister-designate in just over a month as the country grapples with the coronavirus epidemic, the collapse of the oil price and deteriorating security.
Mustafa al-Khadimi, 53, the head of Iraqi intelligence for the last four years, has a better chance of forming a government than his predecessors, as he is supported by Iraq's main political players and is acceptable to both the US and Iran. He is said to have taken the job on the condition that he was backed by all the Shia political parties.
Mr al-Khadimi faces a gargantuan task because Iraq is facing multiple crises: the spread of the Covid-19 pandemic in a country with a health system wrecked by war and with an economy wholly depended on oil revenues that are far less than expected.
Join our new commenting forum
Join thought-provoking conversations, follow other Independent readers and see their replies