Ireland election: Referendum on border 'inevitable', says ex-premier after Sinn Fein surge
Thanks to the support of young voters the left-wing republican party looks to have topped the popular vote for the first time in modern history, Jon Stone reports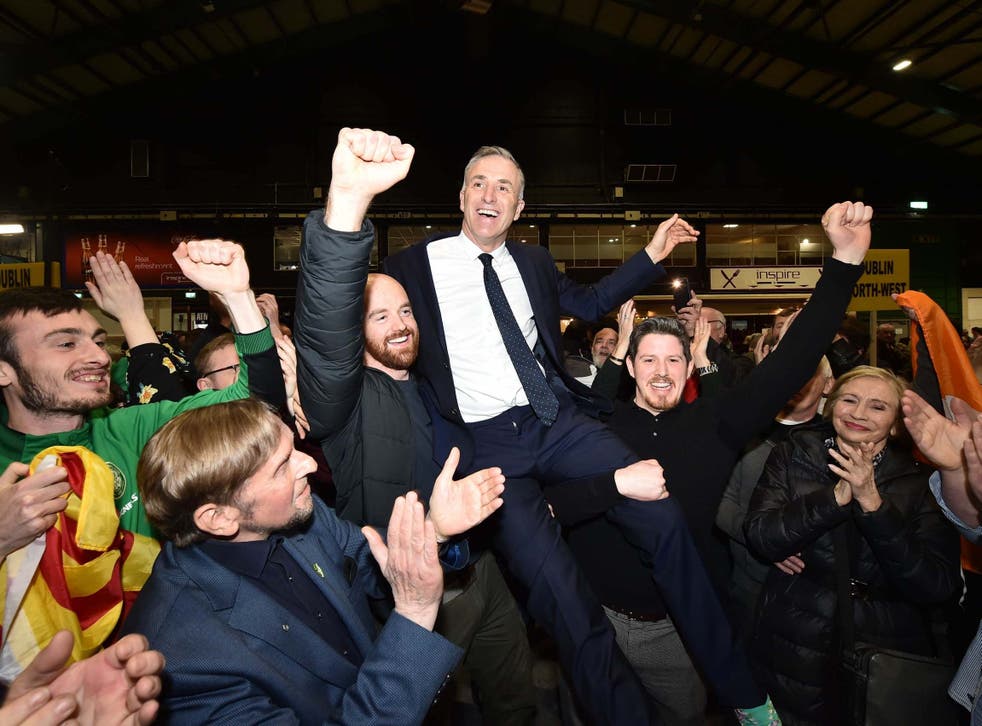 A referendum on Irish unification looks "inevitable" within the next decade, a former Taoiseach has said, following electoral success for Sinn Fein in the Republic.
Bertie Ahern, who oversaw the signing of the Good Friday Agreement, said a so-called border poll was probably at least five years away but would happen.
"I think a border poll is inevitable. If you ask me when that is, I think it's probably five years off at least," he told the BBC.
Join our new commenting forum
Join thought-provoking conversations, follow other Independent readers and see their replies