Now Jeff Bezos is fully onboard, is the space race about to take off?
While Elon Musk and SpaceX seem to be light years ahead, the same can't be said for Blue Origin – the former Amazon chief's own aerospace company. But now he's stepped back from his primary business, Kenneth Chang wonders if all that is about to change
Wednesday 10 February 2021 21:30
comments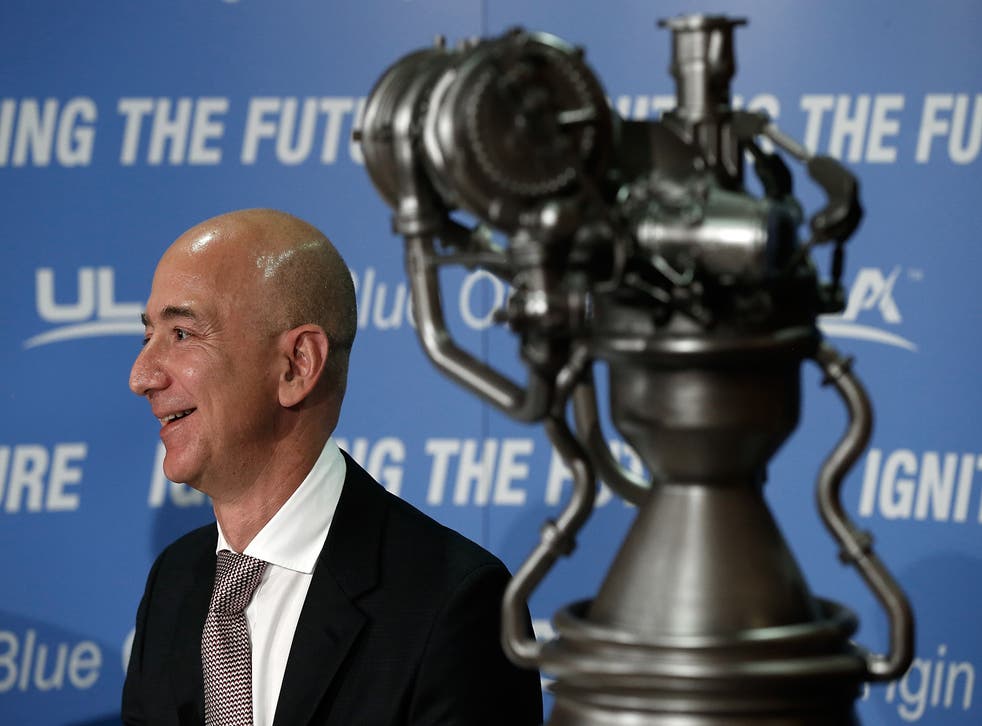 For most of its two decades of existence, Blue Origin was like Willy Wonka's chocolate factory in the children's book by Roald Dahl.
It was a rocket company founded by Jeff Bezos, the billionaire who had created Amazon. That much was known. What the company was actually doing was shrouded in mystery.
"But everyone wanted to get in," laughed Carissa Christensen, founder and chief executive of Bryce Space and Technology, an aerospace consulting firm.
Join our new commenting forum
Join thought-provoking conversations, follow other Independent readers and see their replies