'They are choking us': In Kashmir, government employees fear new rule that scan their social media
'As Kashmiris, we always know that anything we post online can land us in trouble'. By Stuti Mishra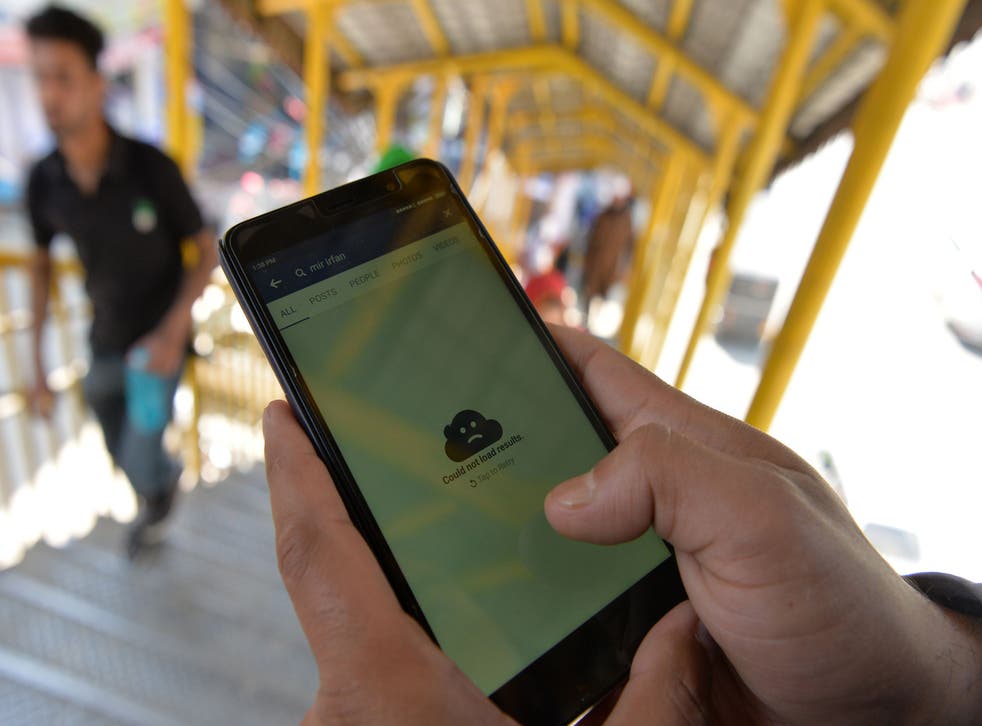 As the long internet blackout in Kashmir finally began to lift, many young people in Kashmir found a renewed sense of hope. For one 23-year-old history graduate, the return of 4G services at his Srinagar home, was a chance to finally begin preparing for one of India's most prestigious exams.
It would not only launch his dream career, he hoped, but also provide him a ticket out of the troubled state, which, situated at the heart of the India-Pakistan conflict, has been witnessing decades of turmoil. But a new state directive that requires the social media history of government employees to be scanned for objectionable activity has become a major bone of contention for thousands like him in the region.
Born and raised in one of the world's most militarised zones, plagued by frequent internet blackouts, Majid is no stranger to the nanny state watching every move of Kashmiris.
Join our new commenting forum
Join thought-provoking conversations, follow other Independent readers and see their replies